Prime Minister Dr Mahathir Mohamad has clarified a news report quoting him as saying Pakatan Harapan risked becoming a "one-term government" if infighting is not addressed. 
Speaking at a press conference after launching the 5G network services in Langkawi this afternoon, he said international newswire Reuters, which ran the report, was entitled to its "opinion."
"I don't think Harapan will be a one-term government.
"The problem firstly is that we face many problems left behind by the previous government. It is not like when I (became prime minister) in 1981, then everything was in place and when I made a decision, everything will be carried out.
"Now we need to clean up the administration and we need to find money to repay our debts [...]," he said when asked to explain his reported comments.
Malaysiakini was not present at the event but the press conference was aired live on Bernama TV's Facebook page. 
'People are kissing the hands of thieves'
Meanwhile, Mahathir admitted that Harapan struggled with communicating its policies and accomplishments in an effective manner.
On a sarcastic note, the prime minister said voters could cast their ballots for "crooks" in the next general election.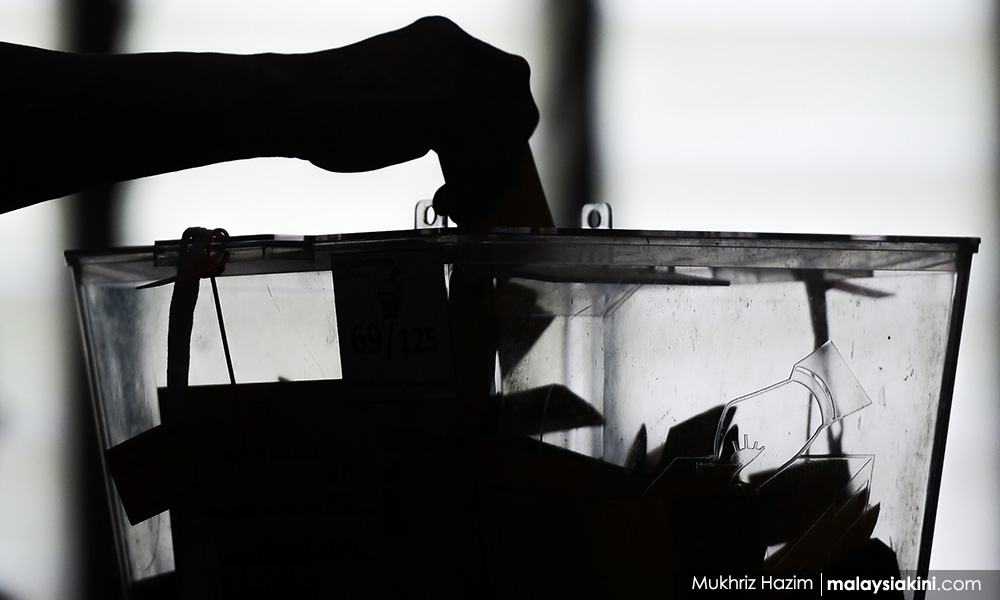 "Harapan is now well known for 'tak pandai nak cerita' (not good in communicating).
"To the point, people are kissing the hands of thieves and calling them 'bossku'. (They think) if bossku wants to steal money, it doesn't matter and it is ok. I don't know how people can be influenced by someone who even now is facing a trial for cheating, for stealing money [...]
"If they want this person back (in government), ok la. They can choose him in GE15, ambik (take him) but don't expect Harapan to take over after that to fix it.
"If voters feel that crooks should run this country because crooks give you a lot of money, well go ahead. But for Harapan, no way we are going to give stolen money to the people," he added in reference to former premier Najib Abdul Razak.
Pressed on his reported comments in Reuters, Mahathir said the news agency was entitled to its "opinion" on the issue.
However, the prime minister did not state that he was misreported.
"Yes, we have lost three or four by-elections but that does not mean we will lose in a big election. That is Reuters' opinion, they are entitled (to one).
"In this free world, they are entitled to their opinion but my opinion is different," he added.
READ MORE
Dr M: Harapan could be one-term gov't unless it stops infighting