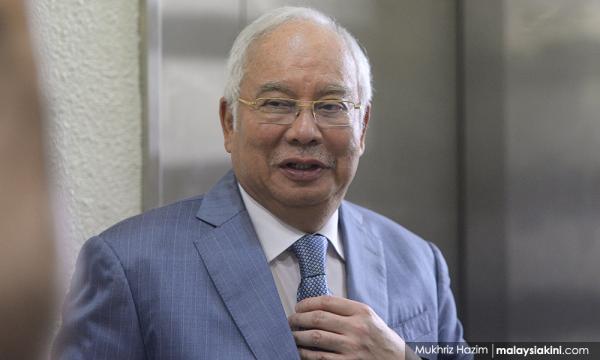 High Court denies Najib's request for statements of witnesses who didn't testify
The Kuala Lumpur High Court denied an application by Najib Abdul Razak to compel the prosecution to hand over statements of witnesses interviewed by the MACC and police, but never testified during the prosecution stage of the former prime minister's RM42 million SRC International trial.
Judge Mohd Nazlan Mohd Ghazali also dismissed the former prime minister's application to postpone the defence stage of the RM42 million SRC International trial, which is set to begin on Dec 3.
The decision was made after more than an hour of submission this afternoon by Najib's (above) lead defence counsel Muhammad Shafee Abdullah and co-counsel Harvinderjit Singh, as well as Attorney-General Tommy Thomas and DPP V Sithambaram....
To read the rest of the article, you need an active membership plan. Your membership expired on .
Renew Membership