The Malaysian Bar has excoriated Umno president Ahmad Zahid Hamidi and supreme council member Lokman Adam over their remarks concerning recent court cases, including that of former premier Najib Abdul Razak.
Bar president Abdul Fareed Abdul Gafoor criticised Zahid (above) for his "reckless" statement on the Johor Bahru Magistrate's Court acquitting a woman driver in an accident case, which claimed the lives of eight teenage cyclists.
"His reckless statement can cause the public to feel that the magistrate had taken into consideration matters which ought not to have been taken when deciding the matter," he said.
After being accused of attempting to give the case a racial slant and calls for him to be cited for contempt of court, Zahid later explained that he was merely questioning the technical grounds which led to the acquittal. 
On Nov 10, the prosecution filed an appeal against the acquittal.
Meanwhile, Lokman had alleged that Prime Minister Dr Mahathir Mohamad interfered in Najib's case and this is the reason the Kuala Lumpur High Court ordered the former premier to enter his defence on the charges related to SRC International Sdn Bhd. 
Otherwise, the Umno leader was confident the court would have acquitted Najib.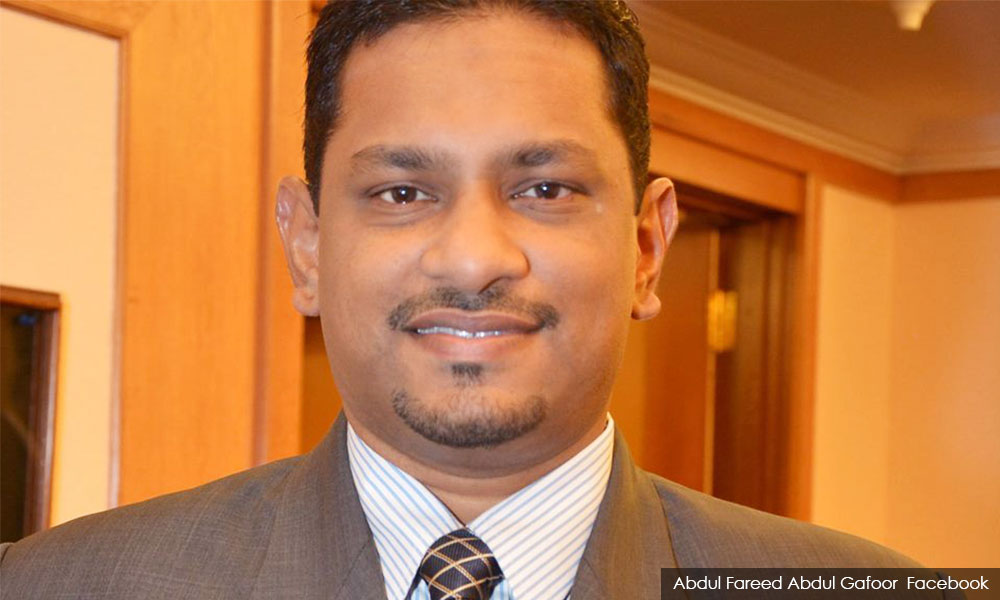 "The criminal justice system is comprised of various stages, including the arrest, remand, and charging of an accused person," said Fareed (above).
"Once sufficient evidence has been gathered, and the trial begins in court, it is for the prosecution to establish a prima facie case. If this has been achieved, it is for the defence to then decide on whether or not they wish to defend the case or not.
"Such cases are first heard in a court of first instance, before a single judge, and usually involve the calling of witnesses. Such cases - unless the law provides otherwise - are appealable twice, either up to the Court of Appeal or the Federal Court, depending on the court of first instance," he added.
Both cases, the Bar president said, are in the infant stages of the criminal trial process and therefore criticisms of the decisions are devoid of merits.
"Such statements undermine public confidence in the judiciary, and offend the dignity, integrity and impartiality of the courts. Both these cases still have the potential to be further ventilated, and are wholly contingent on the parties involved to see them through.
"The Malaysian Bar, therefore, views such sweeping statements as uncouth and contemptuous. Such premature, venomous, and reckless attacks on the courts should not have been made and must be avoided at all times," he added.