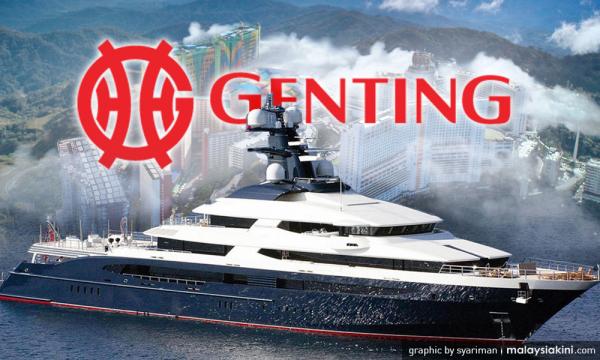 Genting looking to resell Jho Low's yacht for an extra US$74m
The Genting Group is looking to resell at a higher price the superyacht formerly owned by fugitive businessperson Jho Low just six months after it bought the vessel from the Malaysian government.
Business Insider cited yachting company Camper & Nicholsons as saying that the asking price for the vessel was US$200 million.
This is US$74 million more than the US$126 million Genting paid to buy the yacht from Putrajaya.
The yacht was formerly known as the Equanimity before Genting renamed it Tranquility (above).
Low is accused of having used US$250 million misappropriated from 1MDB to purchase the yacht.
It was seized by Indonesian authorities in 2018 and was handed over to Malaysia after Pakatan Harapan took over the federal government.
Since it was bought by Genting, the superyacht had been rented out including to celebrity Kylie Jenner who celebrated her birthday on the vessel.
The yacht can be rented for about US$1.2 million per week.