A witness in the inquest to determine firefighter Muhammad Adib Mohd Kassim's cause of death today said he felt vindicated by the verdict that the firefighter had been assaulted by two or three unidentified assailants.
Civil Defence Force trainee Narresh Rajandran reportedly said critics had accused him, as the inquest's ninth witness, of being "biased" in his testimony before Coroner Rofiah Mohamad.
"All this while I received insults and condemnations because I was supposedly biased in my testimony about what happened to Adib.
"Finally today it has been proven that I did not make things up or embellish any parts about what happened," said Narresh as quoted by online portal Malaysia Gazette.
In February, Narresh testified that he saw a dusty print in the shape of five straight lines, believed to be from a shoe, on the right ribcage of the firefighter.
Narresh, who found Adib in a semi-conscious state, said he identified the mark upon closer inspection of the firefighter's body while on the way to Sime Darby Medical Centre, on the back of a Mitsubishi Storm pickup truck.
"The Coroner's Court has come up with a just verdict, and it is now clear that our testimonies as witnesses on the ground have been taken into consideration.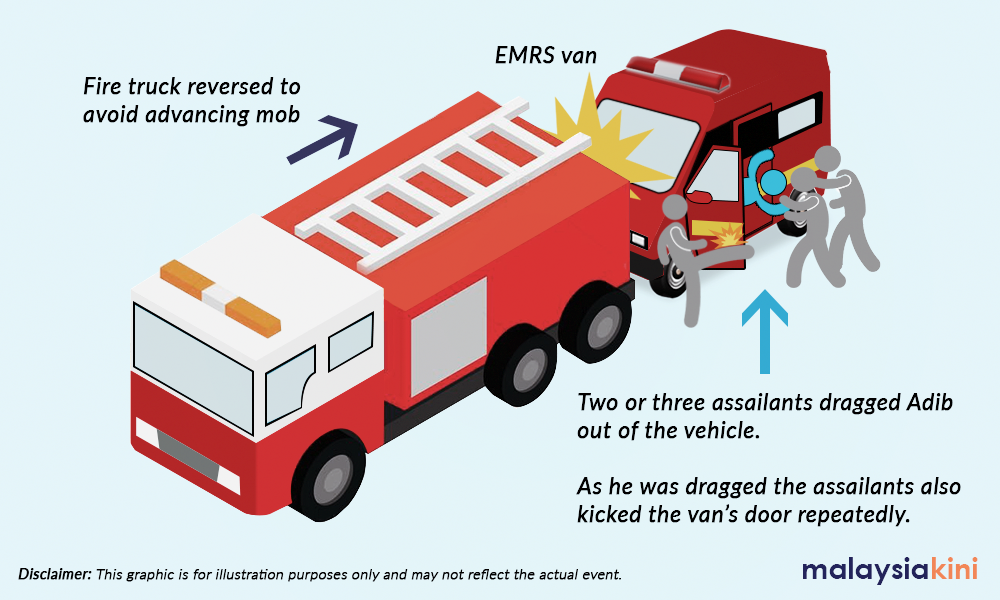 "I welcome the decision and I believe the coroner has considered all statements without any bias," he said.
"I'm sure the coroner did not make the decision in a willy-nilly manner, as there were many others besides me who were also summoned to testify.
"In other words, the coroner did not only hear one side of the story, she did not only hear my story, so I believe she is just in her decision," said Narresh who urged the public to accept the verdict with an open heart.
He added that he remained grateful that justice has been served although the perpetrators who assaulted Adib have yet to be identified and charged.
Adib, 24, injured at Seafield Seri Maha Mariamman temple riots scene last November, died at the National Heart Institute on Dec 17, 2018.
The inquest was ordered after two conflicting versions on the cause of his death emerged.
One version claimed he was hit by a Fire and Rescue Department vehicle as it attempted to flee an advancing mob, while the other said he was assaulted.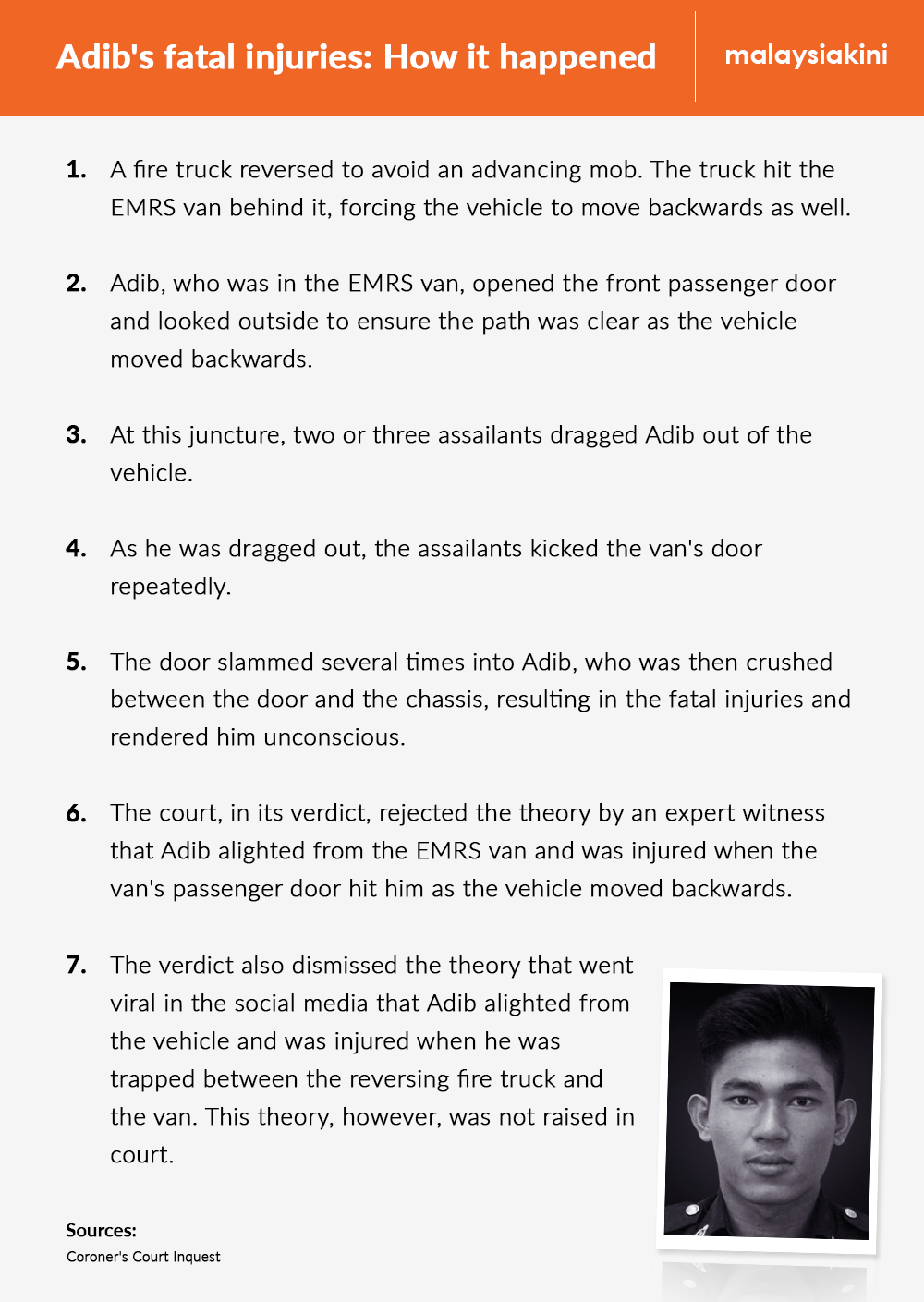 RELATED STORIES