Transport Minister Anthony Loke (above) has reached "some sort of understanding" with the Singapore government over the deferred Johor Bahru-Singapore Rapid Transit System (RTS).
He said the two neighbouring governments are working closely and are in the process of ironing out some details.
Once done, an announcement on the project will be made soon, he said.
"(Updates on) the RTS Johor-Singapore will be soon. We are working closely behind the scene.
"We know the RTS is important. In fact, I met with Singapore Transport Minister Khaw Boon Wan last month.
"We have some sort of understanding, but we need to work out the details," he said during a press conference today, a recording of which was made available to Malaysiakini.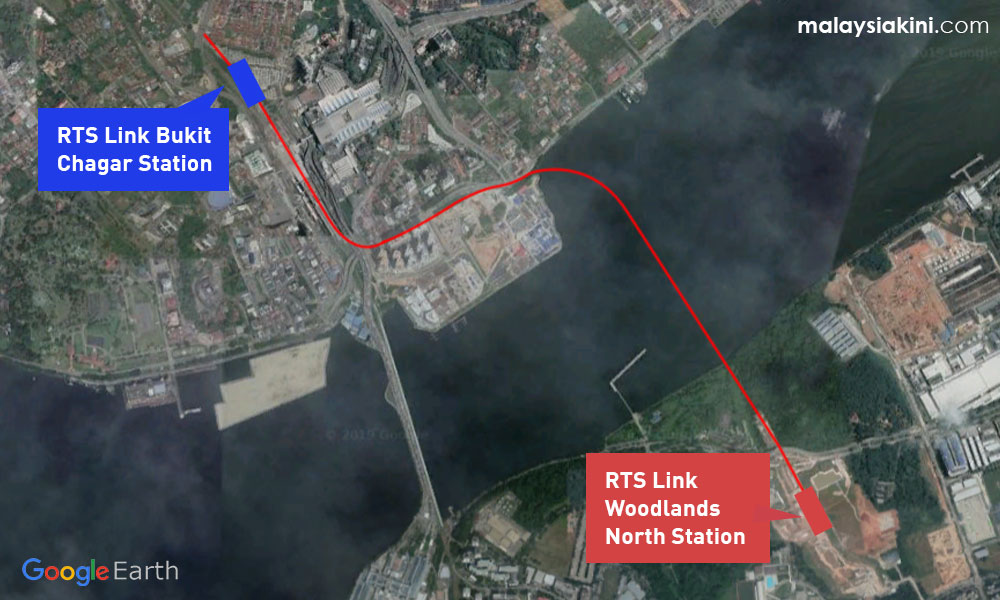 Loke was speaking to reporters following the 4th Annual China Malaysia Port Alliance Meeting in Kuala Lumpur.
The RTS project was deferred for six months to the end of September at the behest of the Malaysian government. The suspension cost Putrajaya a RM2 million deferment fee to Singapore.
This was as the new Pakatan Harapan government had been on a cost-saving exercise since assuming office.
Prime Minister Dr Mahathir Mohammad had announced in May that the government would conduct a six-month study on the RTS project, initially agreed to by the previous administration, to determine its benefits to the country.
On May 4, Johor ruler Sultan Ibrahim Sultan Iskandar offered his Bukit Chagar land parcel in Johor Bahru for the construction of the link project without the need for compensation.
The ruler was responding to news alleging the project cost had increased due to compensation for the land, adding he was not informed the land had been part of the proposed project.
In April, the government announced the East Coast Rail Link (ECRL) project with a China construction company was back on track after months of renegotiations led to construction costs being reduced by RM21.5 billion.