Court declares Anifah's win null and void, possible Kimanis by-election
The Kota Kinabalu Election Court this afternoon declared former foreign affairs minister Anifah Aman's victory in the Kimanis parliamentary seat during the last general election null and void.

Judge Lee Heng Cheong found that the Election Commission (EC) had not conducted the election in accordance to election rules, said Anifah's lawyer Ansari Abdullah.
"There were allegations of wrongdoing against the EC with regards to Borang 13 and Borang 14.
"The judge found the allegations to be proven and therefore the election was not valid," he told Malaysiakini when contacted.
Ansari added that some Borang 13 forms were found to not contain IC numbers, and others were found to be "amended", constituting a breach of election regulations.
The court found that 338 ballots in total had been erroneously cast and had affected the election results.
Of the 19 voting streams, three had no "Borang 13" forms while votes in two streams could not be tallied.
Lee thus ordered that the EC pay petitioner and Warisan's Kimanis GE14 candidate Karim Bujang RM100,000 in costs.
Following the election, Karim had filed an election petition to challenge the outcome.
Anifah had won the 29,618-elector seat with a razor-thin 156 votes.
Anifah cleared, will appeal
In his petition, Karim had also alleged that Anifah had violated Section 32A (general bribery, treating or intimidation) and 32C (corrupt or illegal practice by the election candidate or their agent) of the Election Offences Act 1954.
The judge threw out both claims today and ordered Karim to pay the former Umno man RM105,000 in costs, said Ansari.
The lawyer added that Anifah will be appealing today's decision.
"He is very happy that his name has been cleared.
"[...] We are appealing. The finding was against the EC, so I informed the judge that since there is no finding against my client, my client will be appealing to the Federal Court," Ansari said.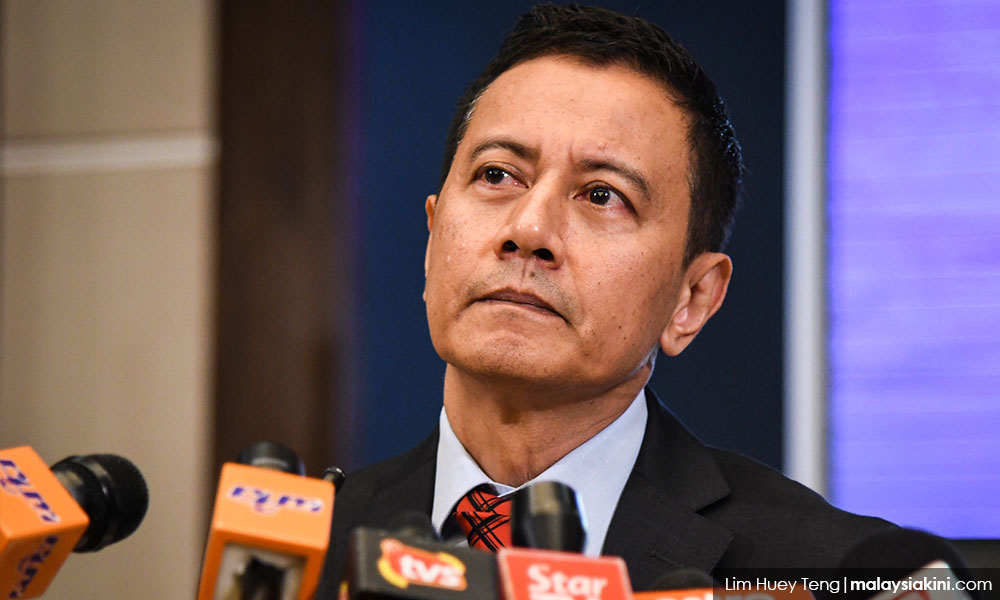 Contacted later, EC chief Azhar Azizan Harun (above) said that he had been informed of the ruling by EC officers who were present in court.
He then issued a statement saying that the commission will wait for the stipulated 14 days to allow for any appeals before deciding its next move.
"The EC will always be ready to hold a by-election whenever one needs to be held," Azhar added.
After the decision, Karim thanked the court, his supporters and his legal team which was led by Frederick Cheng.
"This matter which has taken me one year and three months has ended today. I want to thank all who have been involved either directly or indirectly," he told a press conference.
The Warisan man added that it was up to the party's top leadership to decide on whom they wanted to field in the Kimanis by-election should it materialise.
"But I am ever-ready," Karim said.