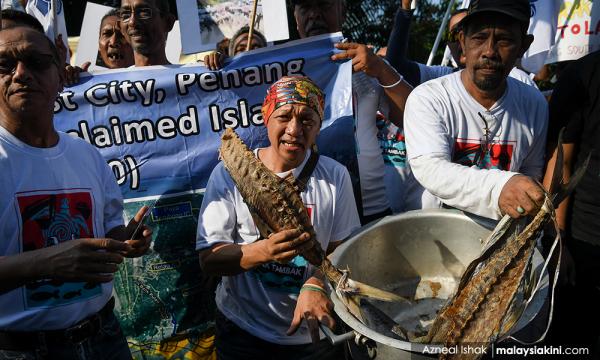 'Don't pour sand into our rice bowl' - fisherfolk march to Parliament
Some 200 people, many fisherfolk from Penang and Perak, marched to Parliament House this morning to protest the Penang government's proposed Penang South Reclamation (PSR) project.
They lined the road leading into the august house and chanted "Tolak Tambak" (reject reclamation) in a bid to garner attention to their demands from ministers and MPs attending today's parliamentary proceedings...
To read the rest of the article, you need an active membership plan. Your membership expired on .
Renew Membership