Don't just keep talking problems, find solutions
LETTER | Many have offered reasons as to why Pakatan Harapan lost again, this time at Rantau, Negeri Sembilan.
Some said the performance of the Harapan government has been lackadaisical thus far. Some claimed the racist and religious rhetoric played up by the opposition has done much damage to Harapan's multiracialism. Some said it is the economy, that is, the cost of living and the livelihood of the people are not getting better.
While many of these reasons are probably true to some extent, the real challenge really is for Harapan to find the right solutions to these problems.
Right now, I think the Harapan government can't differentiate between short-, medium- and long-term solution to a problem. The government is perpetually firefighting even though it has all the time in the world to come up with a more coherent solution to a problem. The government was elected for a five-year term, but it is behaving as if the government is going to face the next general election next month.
Instead of explaining and countering the opposition's antics, the government is moving along, often pandering and appeasing to the racism and bigotry being played up.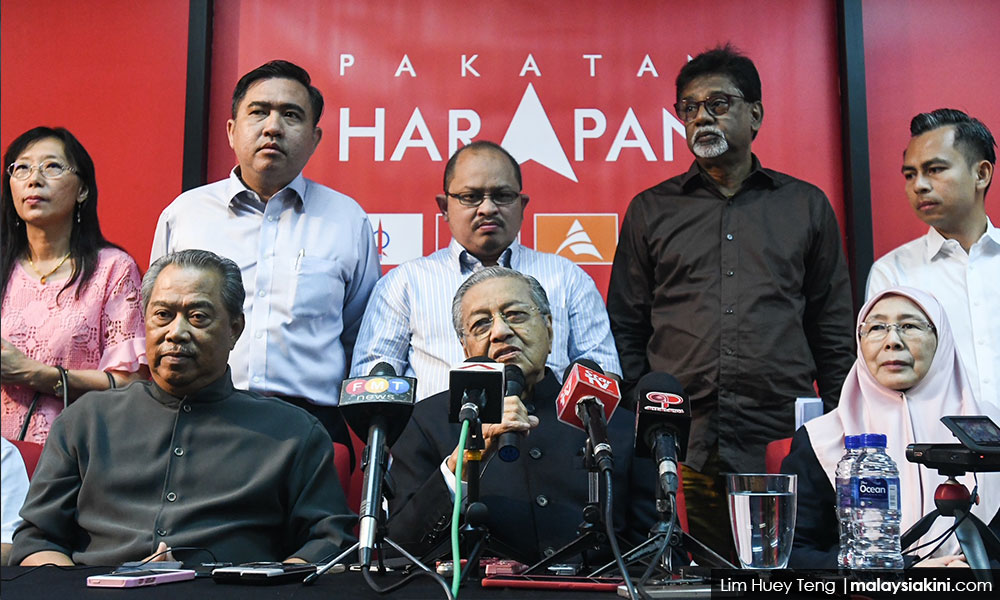 It is time to get real. I think it is not the forte of Harapan to compete with the opposition in racism and bigotry. This is not what Harapan is all about.
Even if it is harder to do, Harapan must explain to the people, Malays in particular, why racism and religious bigotry has failed this country. Why it is not about race and religion but greed, corruption and incompetence that have run this country to the ground. Thus far, I think Harapan has not done enough. Instead, it is trying to be racist and holier than thou just like the opposition.
To fix the economy, the government must look at the fundamentals, not instant gratification and populist measures. Simple economics taught us that if we do too many quick fixes, we can't solve fundamental problems. Quick fixes take away resources, leaving fundamental problems unresolved.
The high cost of living and inflation in Malaysia today have become "structural", not cyclical or temporary problems. These problems can't be resolved through piecemeal measures such as price control and enforcement alone. These problems have much to do with the value of ringgit, productivity, transfer payments, supply chain, and market imperfection.
Solving structural problems is much harder and requires a longer gestation period. It also needs more capable people. Sadly, Harapan is not assigning the most capable people to the most important jobs.
---
The views expressed here are those of the author/contributor and do not necessarily represent the views of Malaysiakini.