COMMENT | In one fell swoop, the government's move to allow social security coverage to be extended to domestic workers from June 1 onwards will bring the rights of workers in this feminised sector closer to being on par with all other workers in Malaysia since the country's independence 63 years ago.
Persatuan Sahabat Wanita Selangor (PSWS) welcomes the government's giant leap forward to ensure the protection of local and migrant domestic workers in Malaysia who have never had a safety net that will take care of them if they were to get hurt or injured while carrying out their work.
The health and safety risks faced by domestic workers during their work has never been addressed and each household is different and can pose different dangers to them.
When domestic workers, whose wages can fall below minimum wage standards owing to the lack of contractual agreements, are injured or disabled while at work, they will lose their income entirely. Many will desperately return to work before they are fully healed just to be able to put food on the table.
Since March 2020, as the country went into lockdown and during the other intermittent conditional lockdowns due to Covid-19, the workload of full-time live-in domestic workers went into overdrive.
Many experienced abuse and violence that were never reported or recorded, even as mistresses of households were lodging reports of domestic violence which later was categorised as the shadow pandemic that was plaguing women the world over. The abuses domestic workers faced were largely because, in Malaysia, workers in this sector do not enjoy weekly days off or even regulated daily hours of work.
Local and migrant domestic workers in Malaysia do not enjoy the same rights as all other workers in the country, especially because the Employment Act 1955 (EA 1955) explicitly discriminates against them and leaves them open to abuses that have been taking place in the country over the past 66 years the Act has been in force.
Last month, PSWS launched a campaign titled #KakakJugaPekerja that called on the government of the day to remove all the exemptions to domestic workers listed in the First Schedule of the EA 1955 with immediacy, in order to bring Malaysia on par with international labour standards as the country slowly shifted into working in the new normal.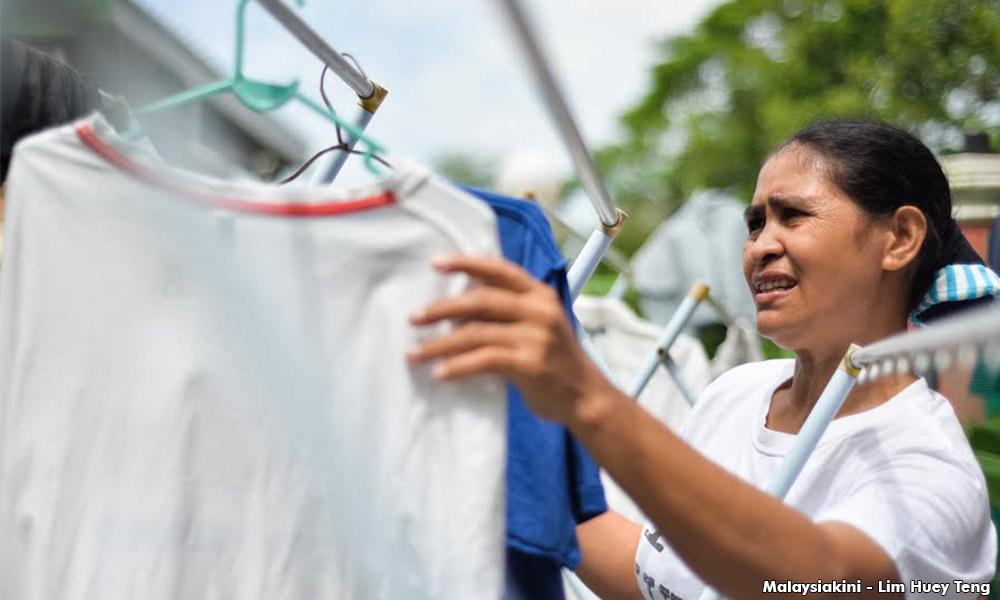 The First Schedule of the EA 1955 clearly singled out the domestic worker sector exempting workers from worker rights listed in six "Sections" and three "Parts" under the Act and they include the most basic labour rights like hours of work, rest days, conditions of service and even maternity benefits, which all other workers protected by the EA 1955, enjoy.
The Human Resources Minister M Saravanan, in announcing this progressive decision by the government to extend social security to this sector, estimated a total of 104,400 local and migrant domestic workers, including others who are listed as domestic servants in the EA 1955 such as drivers and gardeners, would enjoy the new benefit of a safety net.
However, this figure does not include informal workers like part-time domestic workers or undocumented migrant domestic workers. It is because undocumented domestic workers are more vulnerable to abuses, the government must take its cue from a recent High Court ruling that the Labour Court must hear an undocumented workers' case to claim over RM30,000 in unpaid wages.
The judge also pointed out that the immigration status of a worker should not deter the Labour Department from providing the said worker protection from abuse.
This reformist push brought about through government regulations must also be implemented as law with the relevant Acts amended to ensure that these rights are not revoked as regulations do not have to be tabled in Parliament and can easily be amended or removed by the minister.
While this announcement is a welcome salve to many workers in this sector, the ministry must also actively ensure the widespread implementation of this new regulation and should work closely with NGOs actively working with the labour forces, especially those in this sector.
The ministry must also publicise its new decision via, for example, SMS blasts, so employers, as well as workers, are aware of this new entitlement.
---
PERSATUAN SAHABAT WANITA SELANGOR is an NGO committed to the concerns and interests of women workers as well as to the larger issues of democracy, justice and equality in Malaysian society since 1984.
The views expressed here are those of the author/contributor and do not necessarily represent the views of Malaysiakini.