FEMALE POWER IN THE O&G INDUSTRY
Schlumberger is a global provider of technology for reservoir characterisation, drilling, production, and processing to the oil and gas (O&G) industry. In the 90 years since it began the company has expanded its presence to more than 85 countries, employing about 100,000 people representing over 140 nationalities.
Operating in Malaysia since 1935, Schlumberger is no stranger to Malaysia's O&G industry. The Malaysian branch of Schlumberger employs a workforce of over 3,200 people across eight offices and facilities in the country. Despite being in a male-dominated industry, the O&G giant takes pride in implementing gender-equal policies. Roughly 16.4 per cent of the Schlumberger workforce comprises women – double that of the industry worldwide. It is their goal to reach 25 per cent by year 2020.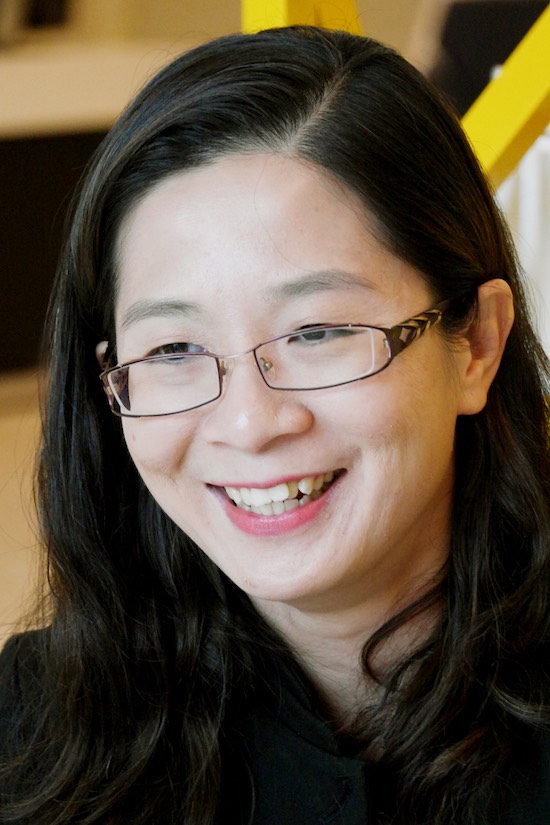 The company's advocacy of gender diversity can also be seen through the recent appointment of Phuah Shok Han, Transformation Manager, South and East Asia for Schlumberger. Prior to her current role, Phuah was the Operation Manager for Brunei, Malaysia, Philippines, and Indonesia. She graduated as a chemist in 2001 and joined Schlumberger as a field engineer in Jakarta, Indonesia, working her way up the ranks in various roles around world, including Indonesia, Venezuela, UAE and India.
Transition to home soil
In 2015, an opportunity came knocking, when Phuah was offered to return to Malaysia in 2015 with an operations management promotion. She embraced the chance wholeheartedly and embarked on a career journey on home soil for the first time.
Although excited to return, Phuah pointed out that just like any other transition, there had been challenges while settling in. Therefore, adaptability and optimism are crucial in ensuring a smooth transition into a new environment, especially as the O&G industry was undergoing a difficult period when she came home.
Three important personal attributes assisted Phuah to make the best out of the situation: career identity and the ability to excel in her chosen path; creating value to her current position; and the ability to step out of her comfort zone. The incentives provided by TalentCorp's Returning Expert Programme helped in easing her transition home too, she added.
Important role of women in STEM development
Throughout her journey in Schlumberger, Phuah has seen many potential female engineers leave their jobs due to family commitments and the perception that O&G is a career more suited for men. She notes this as a behavioural pattern for many professional women in the Science, Technology, Engineering, and Mathematics (STEM) industry worldwide.
"Although women hold a quarter of entry-level positions in STEM industries, the number is reduced by half after the 10-year milestone," Phuah observes.
Addressing the bigger misconception that an O&G career is not suitable for women, Phuah clearly takes pride in her job and is encouraged by the continued increase in STEM graduates (both male and female) in Malaysia. She hopes that more women will consider staying in the workforce to build rewarding careers in the STEM industries.
"It is not a job where you need to get your hands dirty at the field all the time!" shares Phuah in a light moment. "And I have always found the working environment to be very creative and dynamic, which is one reason why I choose to stay," she adds.
Personal contribution to the community
As a returning talent, Phuah credits her career success to her diverse working experience abroad.
"To be successful as a leader, we need to embrace diversity and find a way to connect and relate to each other despite our differences. This way, we can enable our local talent to thrive," Phuah shares.
Now back at home, Phuah has made it her personal goal to share her 16 years of experience and contribute to the community by advocating a more positive outlook for women in the engineering field, as she truly believes females can thrive in STEM industries. She has been actively involved in engagement activities with young talent, including mentoring and speaking at forums which serve as a platform for her to share ideas with industry players.
Schlumberger South East Asia office has also recently launched the inaugural "Women and Technology" event together with Schlumberger Ambassador University, University Teknologi Malaysia (UTM). The company aims to engage female students in Science, Engineering and Management faculties to motivate and inspire them to pursue careers in the STEM industry upon graduation.
"I want to share my experience as a female engineer in the O&G industry, and correct any misperception about the job or industry. I take it as a personal responsibility to help nurture our younger talent, as they will make up the majority of our future workforce," Phuah concludes.