CORONAVIRUS | The Health Ministry is urging senior citizens to stay at home even when the conditional movement control order (MCO) comes into force tomorrow.
The ministry's director-general Dr Noor Hisham Abdullah said this is as senior citizens are at high risk of infection and need to be protected by everyone.
He advised that senior citizens only venture out of their homes for important matters, and to avoid the three Cs: crowded areas, congested areas, and close conversation.
"If senior citizens do need to go to a public place, they are advised to wear a face mask and take precautionary measures," Noor Hisham (photo) said.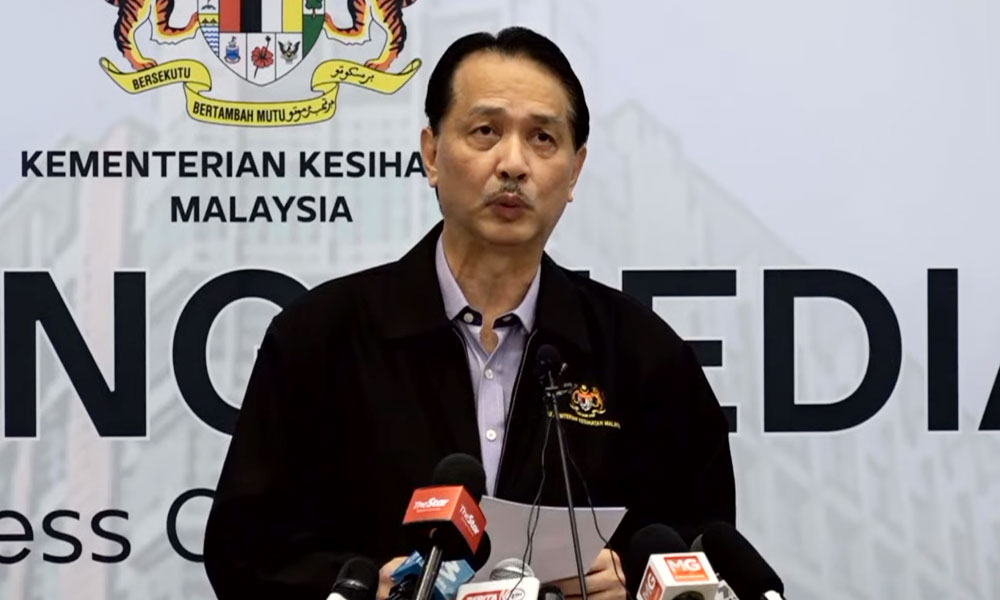 This includes maintaining good hygiene, using hand sanitisers, and practicing social distancing.
He said senior citizens being treated for chronic illnesses should stick to their medical appointments.
Valued added pharmacy services including medicine via post are also available for refills.
Meanwhile, Noor Hisham said senior citizens and caretakers at retirement homes will also be screened for Covid-19 in phases.
Earlier he said that a review of 99 of the 105 deaths so far, showed that 51 deaths were those above the age of 61, with 32 deaths in the 61-70 age range.
The conditional MCO will see most businesses such as restaurants and daycare centres re-open, subject to social distancing regulations.
However, six states will not be re-opening their economies on Monday, while three have barred dine-in activities.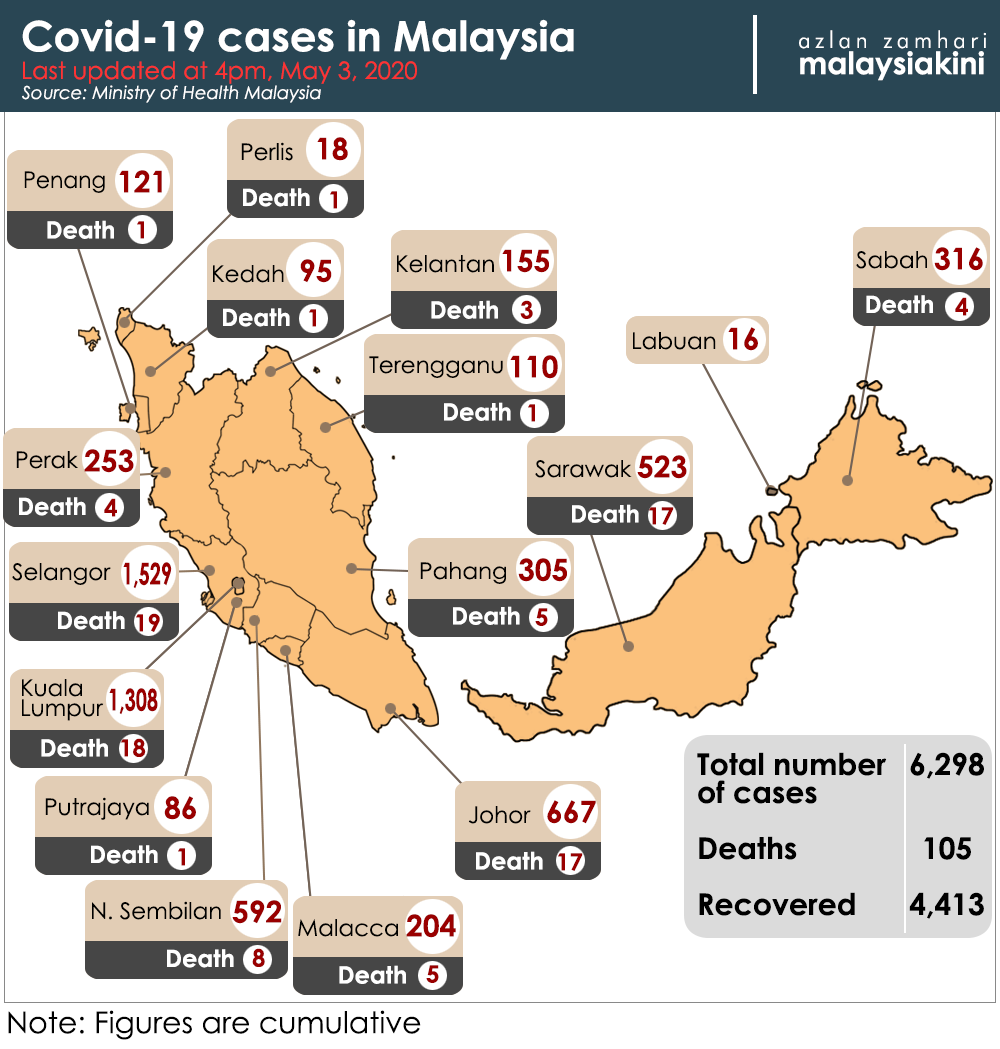 ---
Keep up with the latest information on the outbreak in the country with Malaysiakini's free Covid-19 tracker.
Malaysiakini is providing free access to the most important updates on the coronavirus pandemic. You can find them here.
Help keep independent media alive - subscribe to Malaysiakini.