CORONAVIRUS | Malaysia recorded its third consecutive day of three-digit increase in Covid-19 cases bringing the total to 673.
Health Minister Dr Adham Baba said 120 new cases were recorded as of noon today. Of this, 95 were traced to the cluster of infection from a tabligh gathering at the Sri Petaling Mosque in Kuala Lumpur.
Malaysia recorded 125 new cases yesterday and 190 on Sunday.
Adham said 12 patients are on ventilators in the intensive care unit (ICU).
The number of ICU patients is the same as yesterday but this represented an increase of two cases as two others, who were on ventilators, have succumbed to the illness.
The two were the first deaths from Covid-19 in Malaysia.
"It is with sadness I have to inform that there are two Covid-19 deaths," Adham told a press conference in Putrajaya this evening.
The two deceased are 34-year-old Patient 178 and 60-year-old Patient 358.
Patient 178 died purely due to Covid-19 as he had no underlying conditions while Patient 358 had a history of chronic disease.
In a related development, Adham said seven Covid-19 patients have seen full recovery, bringing the total recoveries to 49 cases.
Adham said of the 673 total cases in Malaysia now, 428 of them were related to the Sri Petaling tabligh cluster.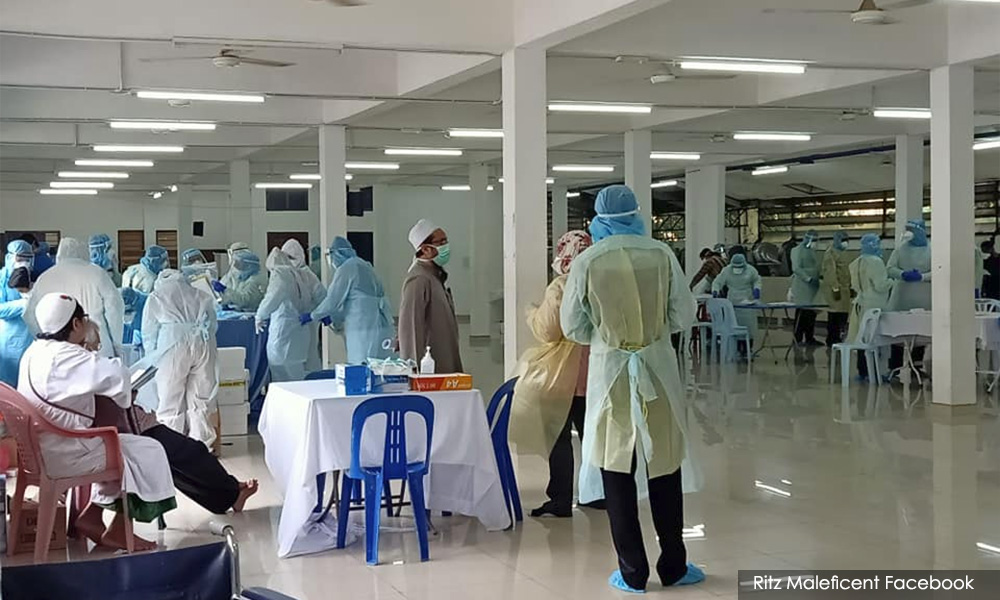 He also spoke about the movement control order, which was announced by Prime Minister Muhyiddin Yassin last night.
"The Health Ministry would like to say that the government took this drastic action to control the outbreak by limiting the movement of the masses.
"The government needs to take this approach to avoid more Malaysians getting infected with Covid-19 which has now entered its second phase," Adham said in the press conference today.
The order will not affect healthcare services, he explained.
He urged the public to obey the order which will come into effect from March 18 to 31 as failure to do so may result in a conviction under Section 24 of Act 342.
Under the provision, the first offence is punishable with jail time of not more than two years, a fine or both, with the second offence extending the jail term to not more than five years.
For every day the order continues to be violated after that, a fine of RM200 per day will be imposed on the offender.
Adham again reminded the public on several preventative measures they can take, that is to wash their hands often with soap or hand sanitiser, maintain good cough etiquette and to seek treatment immediately if symptoms such as fever, flu and cough were to manifest. 
---
Keep up with the latest information on the outbreak in the country with Malaysiakini's free Covid-19 tracker.