The National Art Gallery (NAG) has restored four works that it removed from Ahmad Fuad Osman's exhibition following mounting pressure from artists, politicians and the public.

In a statement, the NAG said a "support programme" will also be held on Feb 21 which will involve the artist and guest curator Shabbir Hussain Mustafa.

"We urge the public not to miss the opportunity to witness this exhibition," said the NAG.

Ahmad Fuad is a prominent figure in Malaysia's visual arts scene and his exhibition titled "At The End Of The Day Even Art Is Not Important" was meant to be a mid-career survey exhibition. It was open to the public on Oct 28, 2019.

Earlier this month, four of his pieces were removed, prompting Ahmad Fuad to accuse the NAG of censorship.

Ahmad Fuad said that since the integrity of the exhibition had been compromised, he demanded that it be closed immediately, ahead of the scheduled Feb 29 date.

Two of the removed works depicted prominent political figures while another depicted a naked man. Another "censored" piece featured pigs.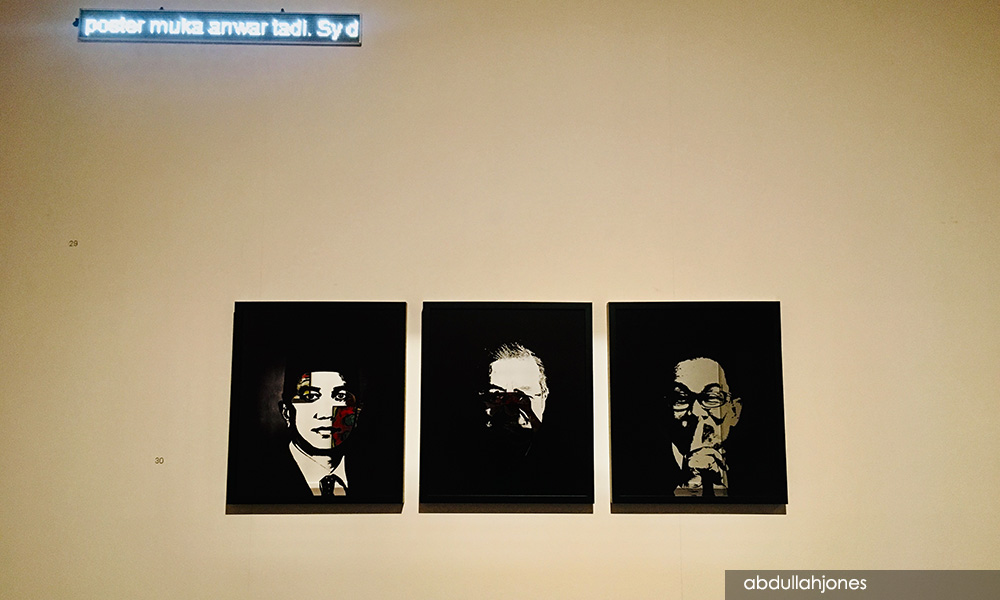 The NAG had argued that it has the right to make changes to exhibitions, describing it as a process rather than a final product.

NAG chief director Amerruddin Ahmad said the gallery took public feedback into consideration when making decisions.

Following public outcry and a discussion with Ahmad Fuad, NAG restored three of the artworks except "Imitating the Mountain" which depicted a naked man.

Ahmad Fuad told Malaysiakini that NAG found the artwork to be "pornographic", which he could not accept since other artworks on display contained nudity.