UPDATED 10.20PM | Added rescue of two victims and visit by Housing and Local Government Minister Zuraida Kamaruddin.
UPDATED FEB 17, 2019 | Corrections to final two paragraphs.
A portion of a high-rise building under construction in Taman Desa, Kuala Lumpur collapsed this afternoon.
Properties and real-estate publication EdgeProp reported that the building is known as "The Address", developed by Maxim Holdings Sdn Bhd.
The Fire and Rescue Department, meanwhile, said the building had collapsed from the sixth floor down to the first floor.
They said they found two victims trapped under the debris but have managed to extricate both.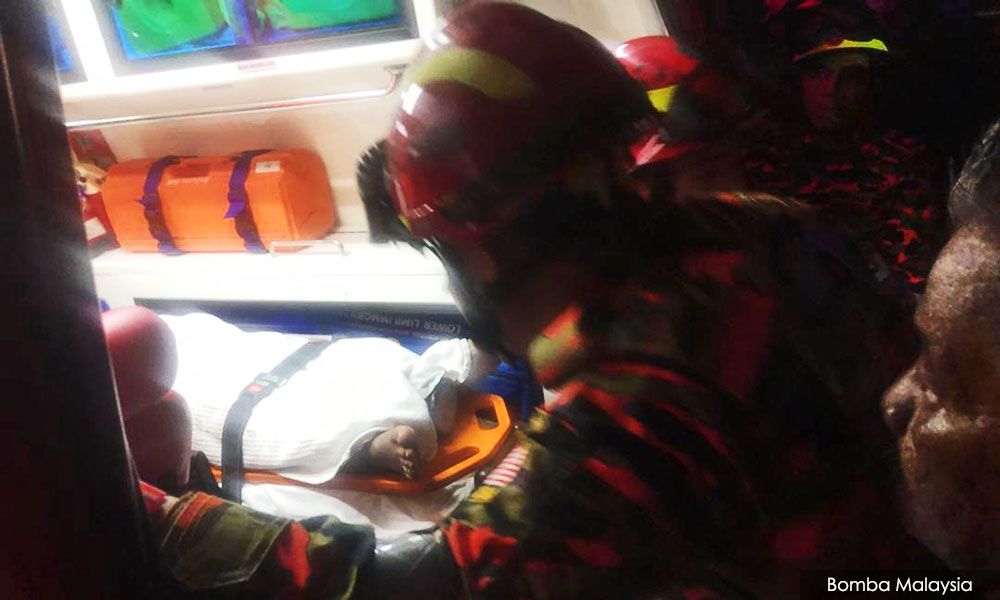 The first is a Bangladesh man, 37, who was transferred to the Hospital Kuala Lumpur to receive treatment in the red zone (critical zone).
Meanwhile, the second victim was removed from the first level of the collapsed building.
Rescuers had initially said they had trouble reaching the second victim because the collapsed building was still unstable.
In a later statement, the Fire and Rescue Department said the rescue operation was completed at 10.26pm.

This is after they confirmed that there were no other victims trapped inside the collapsed building.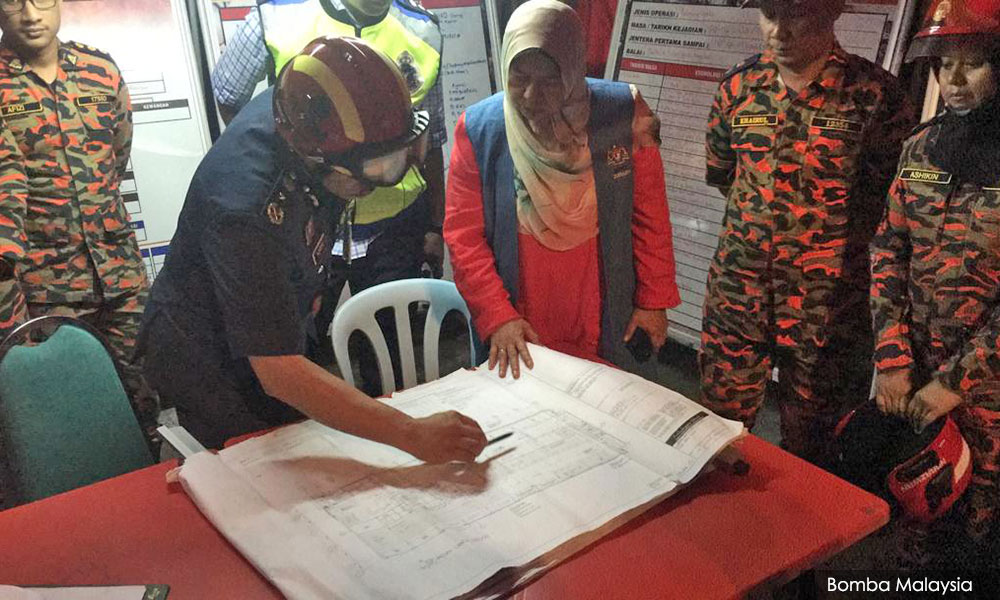 Housing and Local Government Minister Zuraida Kamaruddin (photo, above) had visited the site of the incident where she was briefed on the situation.
If completed, The Address will have three towers with 30-storeys each on a narrow strip of land which was once Tenaga Nasional Bhd reserve land.
Taman Desa residents had once mounted a fierce campaign against the project because the reserve land was designated as a green lung under the Kuala Lumpur Master Plan 2020.
However, their protest was not heeded and their lawsuits against Kuala Lumpur City Hall were not successful.
This is the second time a partially built condominium in Kuala Lumpur had suffered a major construction accident over the past year.
The corridor on one level of "The Pinnacle" in Sri Petaling, which the developer said gave way due to "insufficient support during the concrete casting process", affecting three levels on Tower B.