CORONAVIRUS | Of the over 550 tested over suspicions of contracting the novel coronavirus, only 18 were tested positive, said Health Minister Dzulkefly Ahmad.
At a media conference in Putrajaya today, Dzulkefly said the figure would give an idea of the disease's infectivity rate in Malaysia.
"Some 550 tests were conducted involving symptomatic patients and close contacts who were obtained through contact tracing.
"From all these tests, to put in perspective, so far only 18 have been tested positive," he said.
The patients comprise six Malaysians and 12 China nationals, he added.
Dzulkefly said the tests were conducted in 18 laboratories managed by the ministry as well as five private labs.
The ministry is ready to roll out more labs if necessary, he said.
The latest confirmed case involves a 31-year old Malaysian male who has a history of travel to China. The case was announced by the Health Department director-general Dr Noor Hisham Abdullah on Feb 10.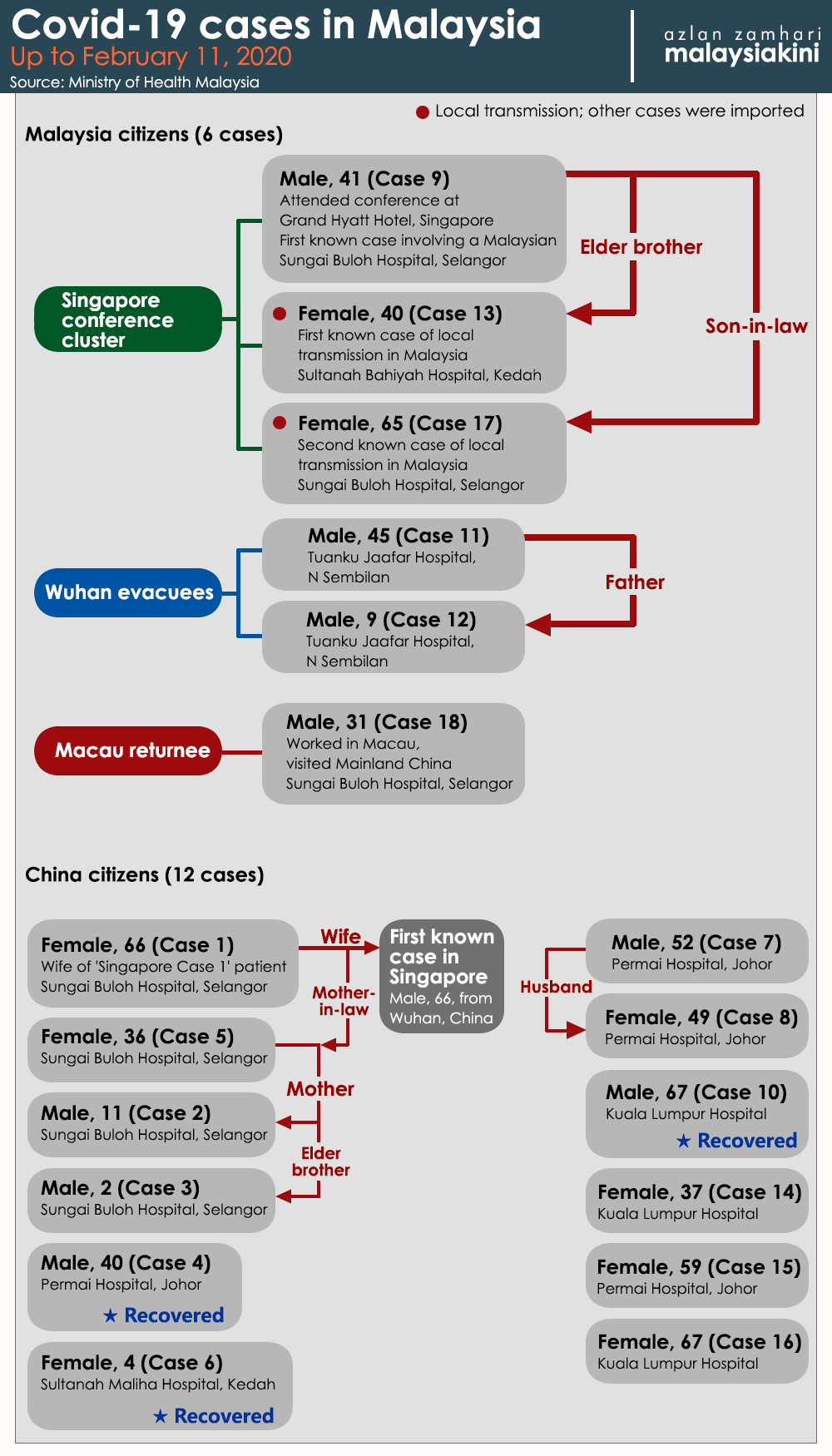 Asked to confirm another new case involving a policeman from the Bandar Tenggara police station in Johor who is said to have been quarantined over the suspicion of contracting coronavirus, Dzulkefly said the Johor Health Department was investigating the matter and would notify the ministry as soon as possible.
On Singapore cooperation, the minister said both sides have agreed to form a working group within a week to jointly tackle the outbreak.
"The terms of reference over the collaboration include matters in respect to public health, patient management, clinical, medical and research.
"Above that, we have other terms of reference for managing the 300,000 (people) crossing the causeway on a daily basis for business, family, and leisure purposes," he said.
As to the monitoring of the country's entry points, Dzulkefly said the ministry has received an additional 26 thermal scanners, bringing the total it has to 80.
"We will immediately send these scanners to entry points nationwide," he said.