ADUN SPEAKS | How is Pakistan going to increase the import of palm oil to offset Malaysia's loss in the Indian market remains to be seen.
While Pakistan's Prime Minister Imran Khan might have intended to endear himself to Prime Minister Mahathir Mohammed for not attending the recent KL Summit for Islamic Nations, there is nothing to suggest that Pakistan has the money, the population, or the internal demand to offset the loss in the Indian market.
Pakistan does not have the population capacity to generate demand for palm oil like India.
At the moment, its requirement is only 25 percent of India's demand.
Contrary to the wishful thinking of Imran, Pakistan cannot increase its demand overnight to counter-balance the loss of export from India.
While Pakistan might want to please Malaysia for supporting it on the Kashmir matter, there is nothing to suggest that a Pakistan food demand can translate into an overnight demand for palm oil requirements.
Pakistan is a financially indebted country to IMF loans, grants from Saudi Arabia and other donors. The country's foreign debt is about US110 billion and is mainly from the borrowings from international donor agencies such as the IMF.
Given this dire financial situation, how is Pakistan going to increase its demand for palm oil without alienating a country like Indonesia?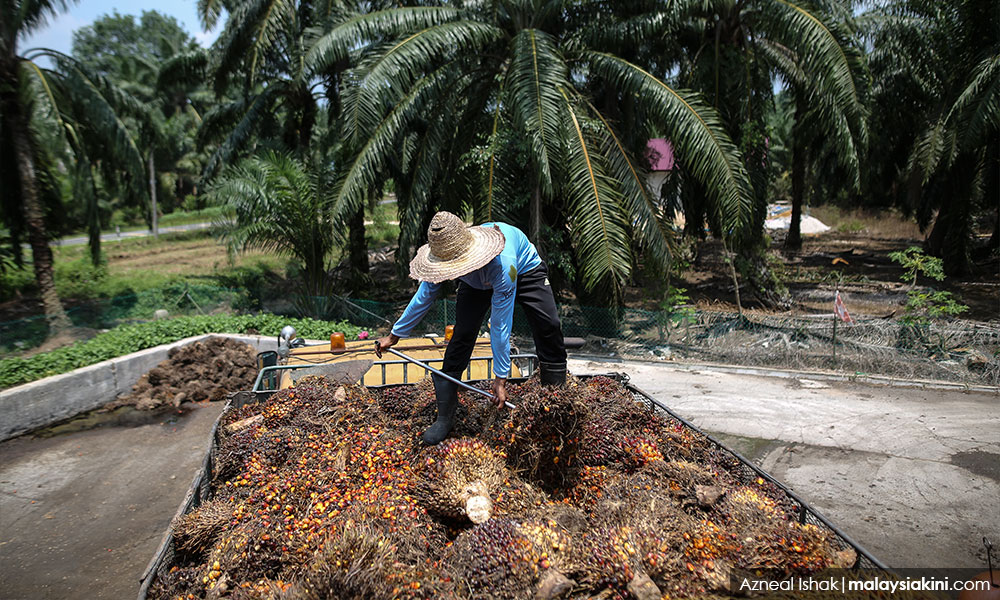 Currently, 80 percent of Pakistan's palm oil import is from Indonesia mainly due to low tariffs.
Malaysia might increase its palm oil export to Pakistan provided it is prepared to decrease its tariffs.
India prefers to import raw palm oil fruits from Malaysia to protect its refining industries rather than refined palm oil.
However, Malaysia is more keen to export its refined palm oil to other countries including India.
Given this preference, would Pakistan, setting aside the political game of Imran and Mahathir, secure the import of refined palm oil at the expense of hurting its oil processing industries?
The political game of Imran has its limits.
Mahathir has not forgiven Imran for "stabbing him in the back" for his last-minute withdrawal from the KL Summit purportedly on the advice of Saudi Arabia.
If buying more palm oil is merely a tool to please Malaysia, then Imran is mistaken.
Mahathir might sound pleased when Imran made his announcement during his recent visit to Malaysia, but he is too clever to swallow the hypocritical words of Imran.
Mahathir might be critical of India on the Kashmir matter or even on the recent new amendment to India's Citizenship Act, but understands the need for trade with India in the long run.
Of late, whether genuine or not, he is slowly resisting from saying unfavourable things about India.
Given the huge trade surplus that Malaysia enjoys with India, it would be sheer madness to slay the "goose that lays golden eggs".
---
P RAMASAMY is the state assemblyperson for Perai. He is also deputy chief minister (II) of Penang.
The views expressed here are those of the author/contributor and do not necessarily represent the views of Malaysiakini.