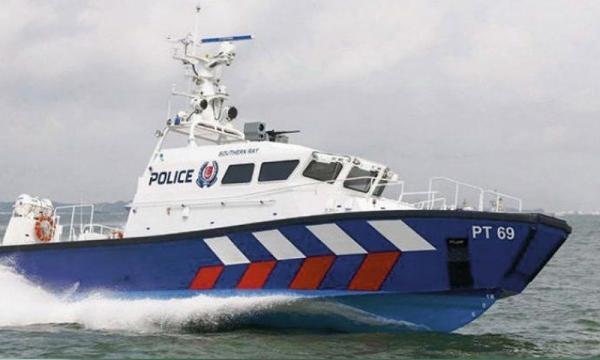 S'pore to charge M'sian skipper, two Indonesians for unlawful entry
A Malaysian skipper and two Indonesian passengers of a boat intercepted in Singaporean waters over the weekend will be charged today with unlawful entry into the island state, according to Singapore's Today Online.
The report quoted the police as saying that the 39-year-old Malaysian is also under investigation for engaging in the business or trade of conveying illegal immigrants to Singapore.
According to the report, preliminary investigations revealed that the two Indonesians had planned to enter Malaysia illegally via a fibreglass boat steered by the Malaysian man in order to seek employment.
The report said Singapore's Coast Guard initially spotted two persons jumping off the boat while the third person remained on board.
Shortly after that, a man who had jumped into the waters was observed to have swum back to the boat.
The coast guards then immediately intercepted the boat, boarded, and arrested a 44-year-old Indonesian man and a 41-year-old Indonesian woman.
The Malaysian man was later reportedly detained and arrested in the vicinity of the sea off Eastern Buoy.
If convicted of unlawful entry, the report said all three could be jailed up to six months and receive at least three strokes of the cane.
Meanwhile, a conviction against the Malaysian for engaging in the business or trade of conveying illegal immigrants to Singapore could see punishment of between two and five years of jail and a minimum three strokes of the cane.
Previous reports had identified various locations in Indonesia's Batam district that borders Singapore and Malaysia as being a popular landing and take-off spot for undocumented migrants bound for Malaysia.