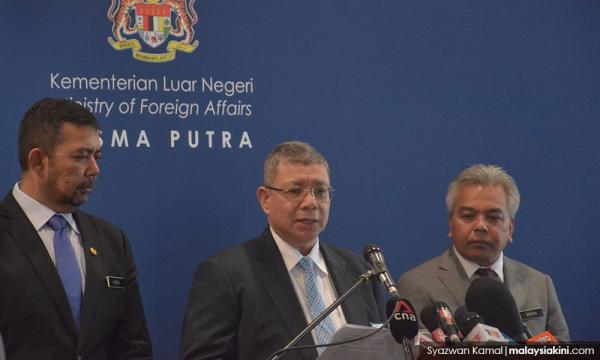 M'sia not afraid of China retaliation over South China Sea claim
Malaysia is pushing ahead with its claim over sections of the South China Sea.
Asked whether Malaysia feared retaliation from China, such as through tariff hikes, Foreign Minister Saifuddin Abdullah did not budge.
"If we feared that, we wouldn't have submitted our claim," he said at a press conference in Putrajaya today...
To read the rest of the article, you need an active subscription plan. Your subscription expired on .
Renew Subscription