The teaching of Jawi script in schools is merely a three-page introduction to the language system, said DAP secretary-general Lim Guan Eng today.
"If we can learn Jawi in three pages, we are geniuses. The lessons are not compulsory and will be decided by parents," added Lim, who is also Finance Minister, at the Penang DAP convention in Prai, Penang.
"If the parents do not want it, it is okay, we will not introduce it," he stressed.
Lim drew similarities with the Oracle, which is the predecessor of Chinese characters.
"Can you master Oracle in three pages? Impossible.
"Going by the same logic, you cannot master Jawi in three pages," he said.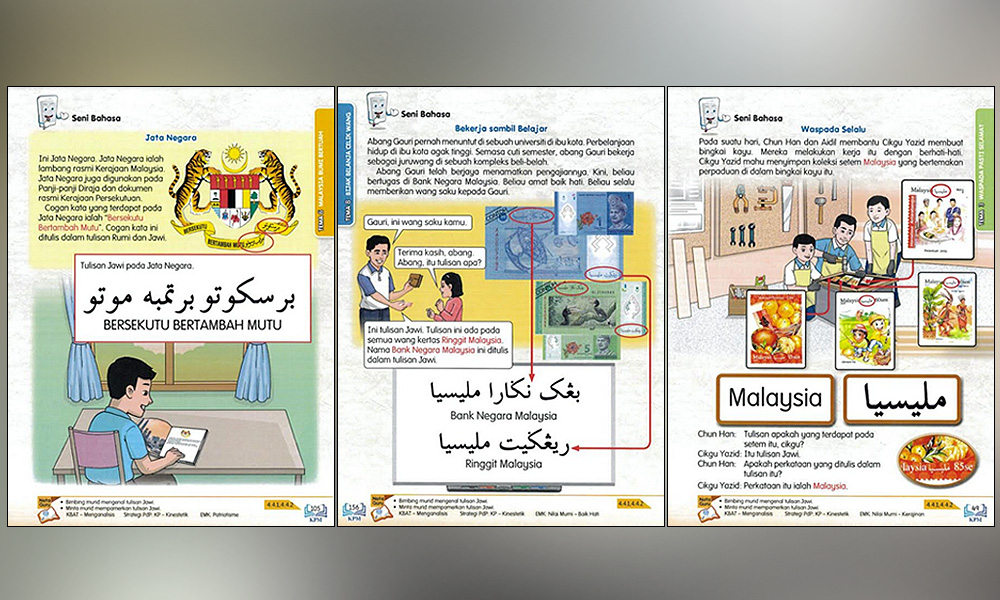 Lim's remarks follow the Education Ministry's denial that it had sidelined the views of schools' board of governors on the use of Jawi in Bahasa Malaysia textbooks in all schools, including vernacular schools.
On Dec 13, Deputy Education Minister Teo Nie Ching said the ministry prioritised the opinion of Parent-Teachers Associations (PTAs) as well as the parents and students themselves before making any decision on the matter.
Lim said parents could exercise the option of whether to allow their kids to study the origins of Bahasa Melayu.
He recalled that MCA, during the previous government, had also raised the issue of Jawi.
In 2014, the BN government had wanted to promote the compulsory teaching of Jawi in schools, said Lim.
He added that after Pakatan Harapan came into power, the subject was changed from compulsory to an elective option.
"For the first time in history, parents can decide. Previously, how can parents decide?" asked the Bagan MP.
"If there is no Parents-Teachers Association, then we will let the school's board of governors decide. This is the cabinet's decision," Lim explained.
Lim also reiterated the introduction of Jawi is not for teaching, learning, writing or for examinations.
"It is merely to introduce Jawi as the predecessor of Bahasa Melayu," he pointed out.
Chinese educationists remained upset with the latest teaching guidelines for the Jawi script lessons.
Two groups, Dong Zong and Jiao Zong (Dong Jiao Zong), plan to hold a Chinese Organisation Congress on December 28, at the Dong Jiao Zong building in Kajang.
They insist on convincing the government to cancel these lessons in vernacular schools.