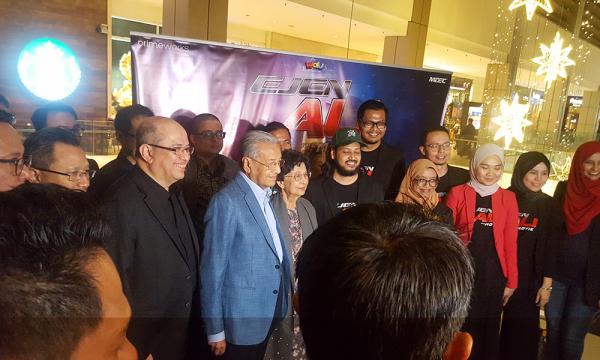 Dr M sidesteps 'sack Azmin over sex video' poser
Prime Minister Dr Mahathir Mohamad has dodged a question about a claim that he had asked PKR president Anwar Ibrahim to sack Mohamed Azmin Ali over a sex video scandal involving the latter.
"Tu tak payah la tu (There is no need to answer that)," he said briefly, not elaborating.
Mahathir was asked about the allegation after watching a screening of Malaysian-made animated film Ejen Ali The Movie last night...
To read the rest of the article, you need an active membership plan. Your membership expired on .
Renew Membership