'Superman' Hew seeks judicial review of his comic book ban
Hew Kuan Yau, who authored the controversial comic book 'Belt and Road Initiative for Win Winism', has filed a judicial review against its ban that was imposed by the Home Ministry in October.
Hew, is a former chief executive officer of the Malaysia-China Business Council, filed the review application in the High Court registry on Nov 26, according to The Edge Markets.
He named the home minister, Home Ministry, Attorney-General's Chambers and the government as respondents.
"In his application, Hew, who was previously with the DAP, is seeking leave to commence proceedings for an order of certiorari to quash the ban on his comic book.
"He is also seeking an order of mandamus to compel the Home Ministry to return to him all copies of the book that had been seized," said the report.
Hew, who is known by his moniker 'Superman Hew', is also seeking a declaration that the Printing Presses and Publications Act 1984 is unconstitutional.
Contacted by Malaysiakini this morning, Hew said he filed the review application to see a "justice settlement".
"After May 9 (the 14th general election last year), I believe Malaysia enjoy judicial independence, a treasured value.
"Lack of judicial independence may be abused by executive to take action against dissident," he responded in a text message.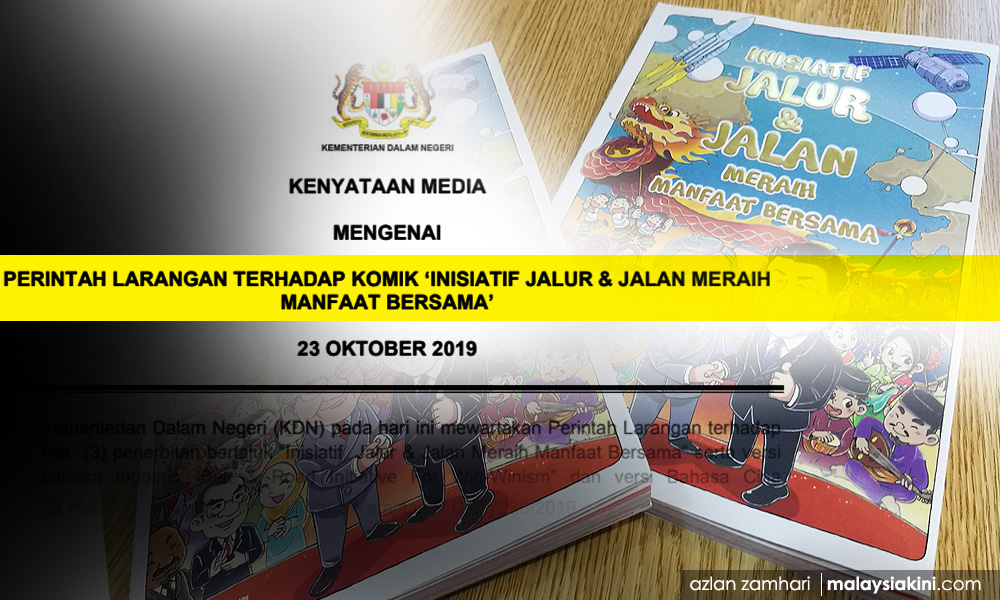 Hew's judicial review application came against the decision of the government to ban his comic book for allegedly promoting communism and socialism ideologies, among others.
In a press release issued on Oct 23, the Home Ministry said the ban was being enforced under Section 7(1) of the Printing Presses and Publications Act 1984.
Section 7(1) states that the home minister can prohibit any publication if he is satisfied that it contains material that is likely to be prejudicial to public order, morality, security, public interest, national interest or is likely to alarm public opinion.
"The publication's content, among others, tries to promote communism and socialism ideologies, disseminate erroneous and confusing facts about communism and contains elements that promote support and sympathy for the communist struggle," says the ministry's statement.
The comic authored by Hew is published by the Asia Comic Cultural Museum in three languages - Malay, English and Chinese. The ministry's ban covers all three language versions.
It largely paints a glowing picture of China and its "Belt and Road Initiative", while putting the Western world in a negative light.
Other controversial parts include describing Malays sympathising with ethnic Uyghurs in China - who are allegedly being put in "re-education camps" by Beijing - as "radicals".
According to the news report, Hew also claimed in his judicial review application that his comic book was meant to be lighthearted and entertaining, and that it was based on historical facts.