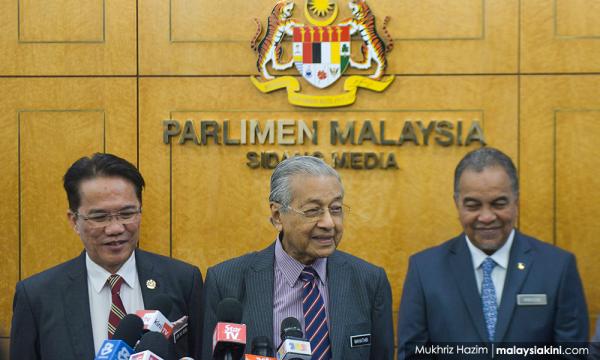 PM: Law needs to define major and minor terror threats
PARLIAMENT | Prime Minister Dr Mahathir Mohamad said today that it is up to the police to investigate and find evidence that would differentiate between major or minor terrorism-linked acts.
At the same time, Mahathir said the government's review of preventive laws, including the Security Offences (Special Measures) Act 2012 (Sosma), is being done to better define between a clear act of terror and indirect or unknowing support of such acts.
"In general, this law (Sosma) has been used to detain individuals involved in acts of terror, for example strapping a bomb on their body or making plans to kill someone.
"But, at the same time, there were also those (detained) with lesser evidence, (such as) taking a photo with a person later identified as a terrorist. It's not their fault," he said during the Minister's Question Time in the Dewan Rakyat this morning...
To read the rest of the article, you need an active membership plan. Your membership expired on .
Renew Membership