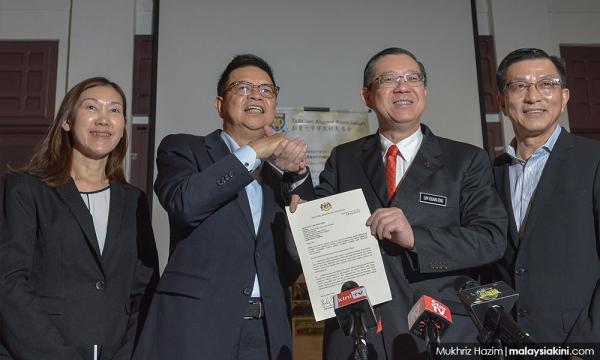 Gov't commits to RM30m funding for TAR UC in writing
The custodians of the trust for Tunku Abdul Rahman University College (TAR UC) scholarships has received, in writing, the government's commitment to contribute RM30 million annually.
The letter was handed by Finance Minister Lim Guan Eng to TAR UC alumni (TAA) president Yap Kuak Foong at a ceremony in Kuala Lumpur yesterday...
To read the rest of the article, you need an active subscription plan. Your subscription expired on .
Renew Subscription