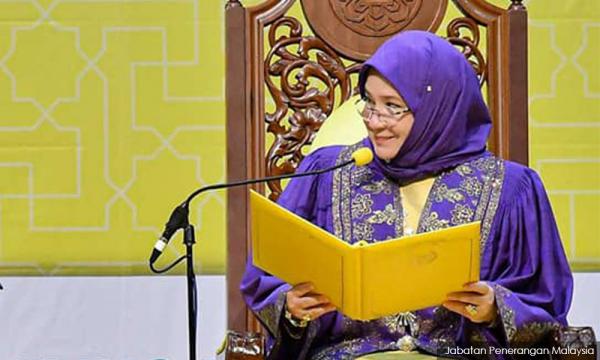 Tunku Azizah first woman to be proclaimed IIUM's chancellor
Raja Permaisuri Agong Tunku Hajah Azizah Aminah Maimunah Iskandariah could not hold back her tears when she was proclaimed as the second Constitutional Head (Chancellor) of the International Islamic University Malaysia (IIUM).
With this historic proclamation, Tunku Azizah (above), 59, becomes the first woman to be appointed to the highest post in IIUM.
She will hold the post for five years from April 12, 2019.
The proclamation was made by the Yang Di-Pertuan Agong Al-Sultan Abdullah Ri'ayatuddin Al-Mustafa Billah Shah at the proclamation ceremony of the Raja Permaisuri Agong as the university's constitutional head today.
Tunku Azizah said she had always felt very close to IIUM since her late father-in-law Almarhum Paduka Ayahanda Sultan Haji Ahmad Shah Al-Musta'in Billah, was the university's first constitutional head since it was set-up in 1983.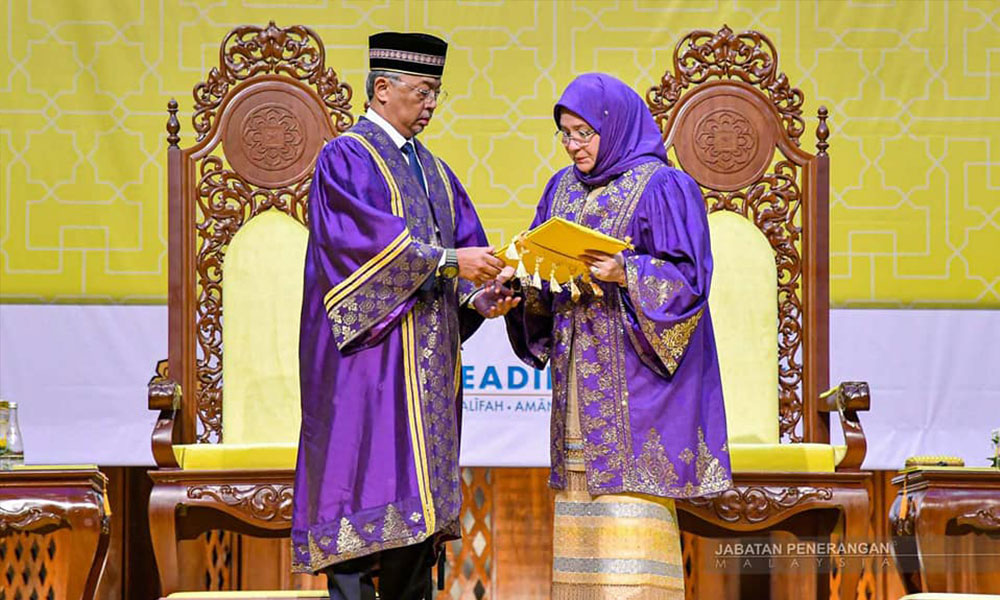 "I am humbled and thankful to be able to carry the legacy of Almarhum Paduka Ayahanda who, as we know, was the Constitutional Head of IIUM for 35 years.
"IIUM is very close to my heart, ever since Almarhum Paduka Ayahanda assumed the role, I have been following very closely the growth and development of this unique and special university, the Garden of Knowledge and Virtues," Tunku Azizah said.
Tunku Azizah then asked those attending the ceremony to recite the Al-Fatihah verse for Almarhum Sultan Ahmad Shah.
Also present were her children Tengku Panglima Raja Tengku Amir Nasser, Tengku Puteri Raja Puteri Iman Afzan and Tengku Puteri Raja Tengku Puteri Jihan Azizah 'Athiyatullah.
- Bernama