SRC TRIAL | Najib Abdul Razak is hoping to clear his name over the charges related to SRC International Sdn Bhd after the Kuala Lumpur High Court ordered the former premier to enter his defence.
In a Facebook posting this afternoon, Najib said he chose to give his testimony under oath where the prosecution, led by Attorney-General Tommy Thomas, would be able to cross-examine him.
"I opted to defend myself by giving testimony under oath where I can be cross-examined by the prosecution.
"My lawyers and I are now given the chance to call defence witnesses for the first time in this SRC case.
"To date, only prosecution witnesses were called and this time, defence witnesses would be given the opportunity to provide the true picture and prove my innocence.
"InsyaAllah (God willing), this would be an opportunity to clear my name in court soon," he added.
Earlier today, High Court judge Mohd Nazlan Mohd Ghazali ordered Najib to enter his defence for one count of abusing his position for gratification, three counts of criminal breach of trust and three counts of money laundering.
Najib had earlier declined requests for comments from reporters who were waiting for him at the Kuala Lumpur court complex.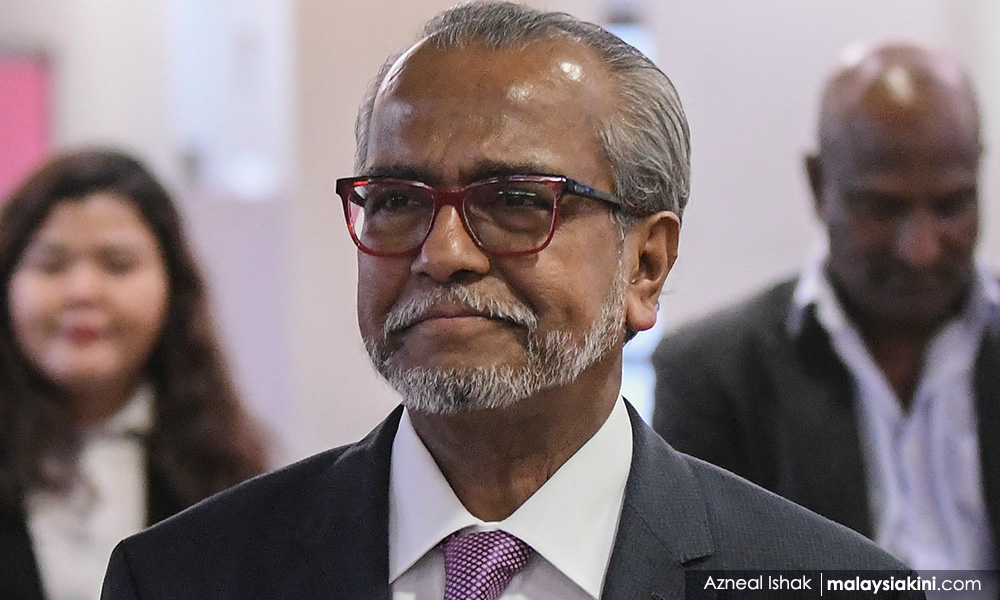 His lawyer Muhammad Shafee Abdullah (above) said the defence team had expected that the court would acquit Najib on all the charges.
He said Najib, who was also expecting an acquittal, was shocked by the court's decision.
At the material time, SRC International was a subsidiary of 1MDB. It was subsequently moved under the Ministry of Finance (MOF) Inc. Najib was also the former finance minister.
On the first charge for abuse of power, Justice Nazlan ruled that Najib played a role in SRC International's RM4 billion loan from Retirement Fund Incorporated (KWAP) in 2011.
The judge also ruled that Najib later used RM42 million from SRC International for his own advantage.