Kota Melaka MP Khoo Poay Tiong has blasted MCA president Wee Ka Siong for saying that DAP has 42 MPs but no courage to voice out public grievances in Parliament.
Khoo was referring to a report in The Star which quoted Wee (above) who was on his campaign rounds for the Tanjung Piai by-election.
"It is easy for Wee Ka Siong to take a potshot at DAP using his party-owned newspaper," said Khoo in a statement today.
"As far as DAP is concerned, indeed, we have 42 MPs. 11 of the MPs are ministers and deputy ministers who have diligently carried out their Parliamentary duties by providing answers to all questions raised by the opposition.
"The remaining 31 MPs are backbenchers who have been actively participating in debates and question sessions."
As proof, he cited the fact that five oral questions for next Monday's Parliament session are by DAP MPs.
Many DAP MPs are also part of the special select committees in Parliament, which scrutinise the government directly on matters such as the budget and human rights issues, Khoo (below) added.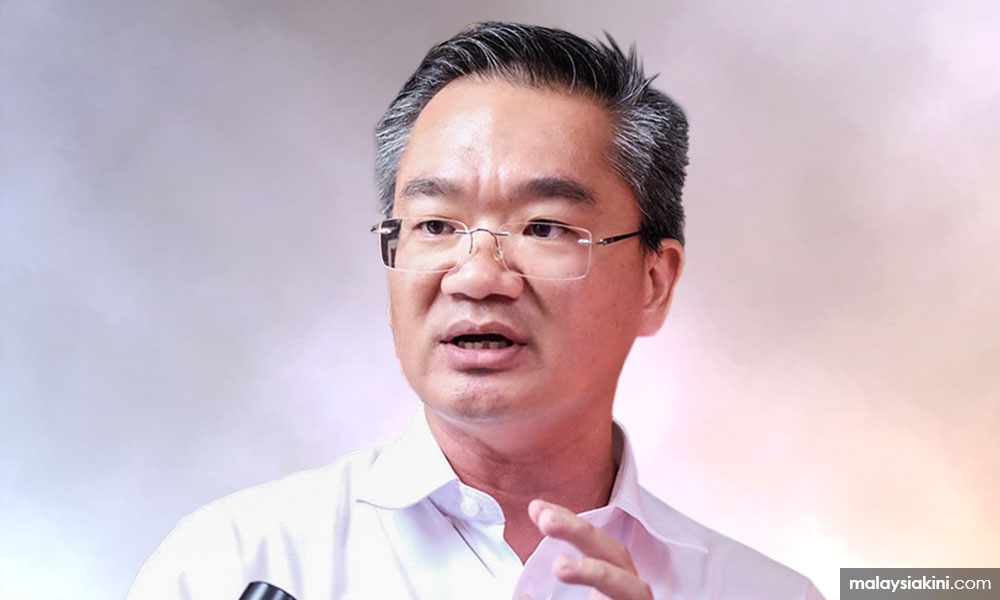 He said that he himself raised various public grievances in parliament, including on the recent SOSMA case.
"Unlike MCA MPs during the BN era, we do not shy away from criticising the government even though DAP is part of the government," he added.
"Wee should instead be asking if he and his party have the courage to stand up against their political partners. Did Wee Ka Siong and MCA voice out against Najib Razak and the 1MDB scandal when they were in the government?
"Did he say anything when RM7 billion was used to repay 1MDB debt even before Pakatan Harapan won the general elections last year?
"Will Wee Ka Siong now stand up against UMNO-PAS alliance who have called DAP and MCA members kafirs to gain political support?" asked Khoo.
DAP will not play ethnic politics
Kluang MP Wong Shu Qi also trained her guns on Wee, saying that this was dirty politics being played by MCA which was now allies with PAS.
"The MCA, which has been in the BN for a long time and not dared to condemn Umno as corrupt and racist in the past, is now trying to slander the DAP.
"This means that MCA wants DAP to be a communal party advocating for one race in Pakatan Harapan just as it had played the role in the BN government," she said in a statement today.
"Through this kind of malicious provocation, the MCA it can accuse the DAP of remaining silent as they did if the DAP does not follow MCA's brand of ethnic politics."
"Umno-PAS is also using similar tactics to push Bersatu to become a communal party. If Bersatu leaders don't give in to their pressure, then they accuse Bersatu of submitting to DAP."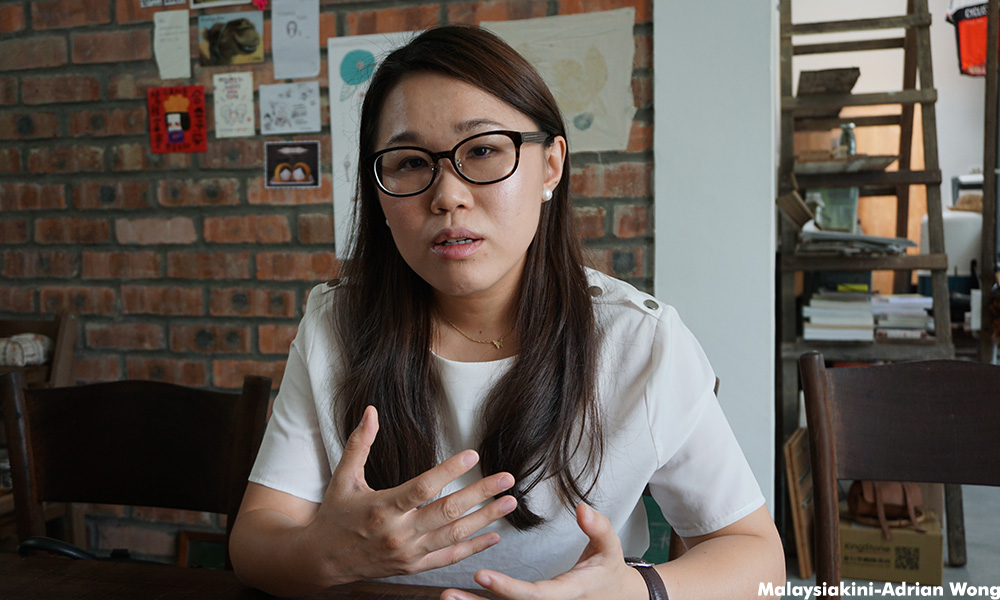 Wong (above) said that Harapan was aspiring to a much more principled struggle than BN, one in which parties fought for the betterment of Malaysians as a whole, instead of focussing on racial groups.
She reminded MCA that Harapan was not like BN, with one big chief (Umno) calling all the shots while the others meekly followed.
"Our vision is that Malaysians live together without anyone being marginalised, regardless of race and religion.
She added her belief that Tanjung Piai voters are wise enough to evaluate and understand 'the BN political game.'