PKR wants police to release latest list of terrorist bodies, ideologies
The police should release their latest list of terror organisations and ideologies so that members of the public would be aware and can refrain from associating with them, PKR urged today.
In a statement released by its communications director Fahmi Fadzil (photo, above), the party also reiterated its stand against laws that provide detention without trial, including the Security Offences (Special Measures) Act 2012 (Sosma).
"PKR political bureau had organised its periodical meeting last night and discussed several issues concerning terrorism and Sosma. PKR's view is consistent when it comes to the issue of violence, where we are strongly against any form of terrorism.
"At the same time, PKR disagrees with law provisions that allow detention without trial and the use of draconian laws, including Sosma. We believe that several provisions under Sosma should be amended to make the law in line with human rights principles, which had been fought for by PKR all this while.
"PKR also wants to request that the police clarify their latest list on organisations, or ideologies, which are deemed as terrorism, so that the people would know and be aware of, and thus can avoid from being involved in any activities with these organisations or ideologies," the statement said.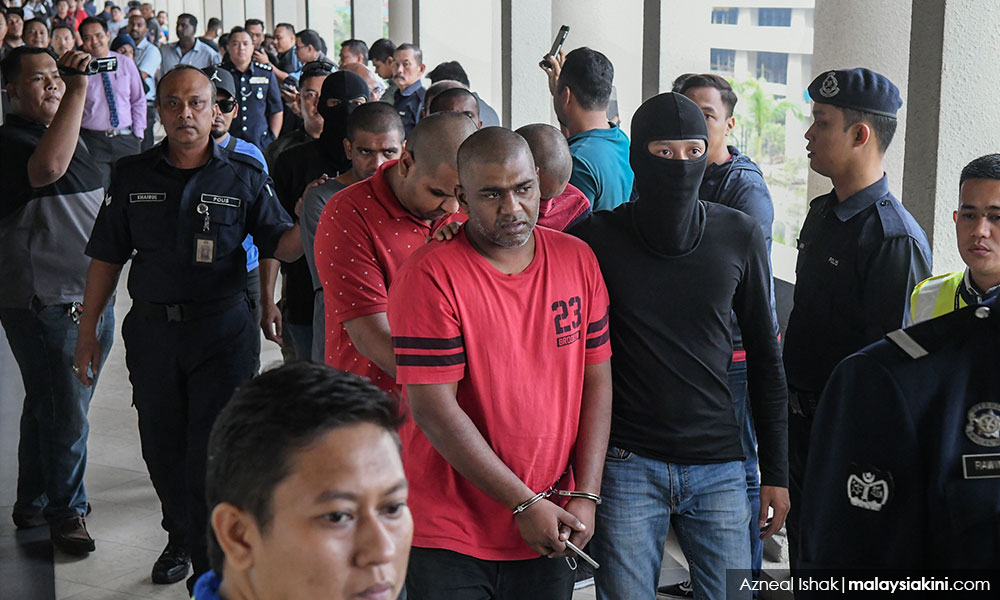 While it did not state whether the PKR political bureau's discussion on Sosma last night was related to the recent arrests of 12 suspects, including two DAP assemblypersons, over activities linked to the now-defunct Liberation Tigers of Tamil Eelam (LTTE) terror group, it was conducted soon after the suspects were charged in court.
For the record, the arrests of the 12 under Sosma had caused outcries, especially from Pakatan Harapan politicians who disagreed with the use of the law against their members.
In an immediate reaction, sources in the law enforcement agencies said the list is available on the Home Ministry's website for members of the public to view.
"It has been on the website for many years and updated accordingly. Anyone who wants to check can go to the page and download the list, which shows names of individuals and also groups that have been declared as terrorists," said a source.
A check on the website showed that the list was last updated on May 31, 2019.