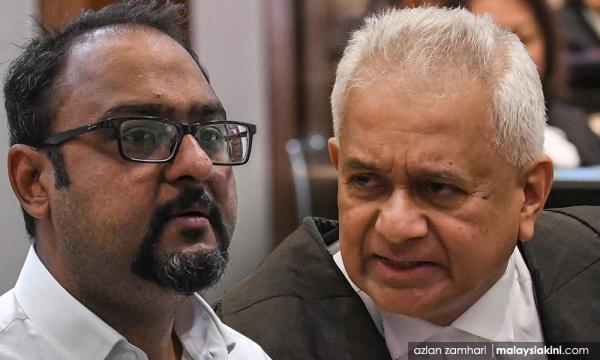 Najib's defence hopes to defeat money laundering charges if others don't stick
NAJIB TRIAL | Former prime minister Najib Abdul Razak's defence team is hoping that the money laundering charges against him will collapse if the prosecution is unable to prove the main offences of abuse of power and criminal breach of trust (CBT) in the SRC International Sdn Bhd trial.
During an oral submissions before Kuala Lumpur High Court judge Mohd Nazlan Mohd Ghazali, defence lawyer Harvinderjit Singh argued that the charges against Najib under Section 4(1)(b) of the Anti-Money Laundering, Anti-Terrorism Financing and Proceeds of Unlawful Activities Act 2001 (AMLATFA) would automatically fall apart if he is not convicted of the other offences...
To read the rest of the article, you need an active subscription plan. Your subscription expired on .
Renew Subscription