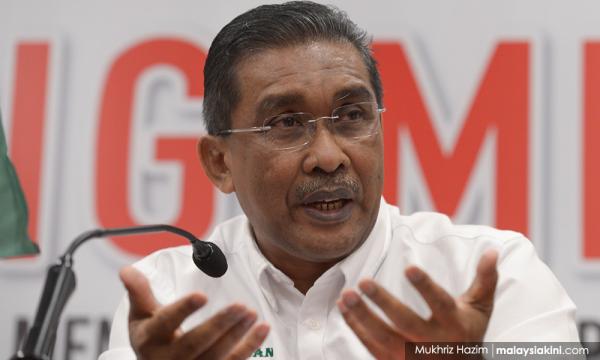 PAS defends MIC giving legal aid to detainees suspected of LTTE links
PAS secretary-general Takiyuddin Hassan has defended MIC's move to provide legal aid to those detained by police over alleged links to the Liberation Tigers of Tamil Eelam (LTTE).
"PAS is of the opinion that MIC providing legal aid to those who are suspected of supporting the LTTE is not tantamount to MIC supporting terrorism.
"For PAS, legal aid is to ensure that an arrested person is guaranteed of the rights in accordance with the law and the principle that a person is innocent until proven guilty," he said in a statement.
Takiyuddin (above) said if they are later found guilty, then the legal process should be allowed to take its course.
Takiyuddin also reiterated its call for the government to table a White Paper on the LTTE in the Dewan Rakyat, stressing that it is a matter of public interest.
MIC is now a PAS ally after its long-time partner Umno joined with PAS to form the Muafakat Nasional while still retaining its position in BN with MIC and MCA.
The LTTE was a Tamil rebel group fighting against the Sri Lankan government for independence.
It is now defunct following its defeat in the Sri Lankan civil war which ended in 2009.
The LTTE is considered by the Malaysian government as a terrorist organisation but has sympathy from the Tamil community abroad.
Police have this month arrested several individuals linked to the LTTE, including former and current politicians from the DAP, PKR and PAS in a crackdown against alleged efforts to revive the organisation.