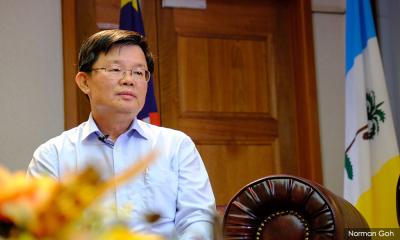 Chow denies feeling embarassed by anti-reclamation memo
Penang Chief Minister Chow Kon Yeow is unfazed that a group of activists who reject the south reclamation project has submitted a memorandum to Housing and Local Government Minister Zuraida Kamaruddin.
Chow dismissed a remark from a former local councillor Joshua Woo that the action of the activists, who call themselves as Penang Reject Reclamation was an "embarassment to Penang".
The four-page memorandum detailing the negative impact of the proposed reclamation in Bayan Lepas was submitted to Zuraida at the 7th Asia-Pacific Urban Forum at the Spice venue yesterday.
When asked to comment, Chow said the state government has been practising CAT (competency, accountability and transparency) principles since 2008.
"If adopting CAT is an embarassment, we would have been embarassed for the past 11 years.
"We are open and transparent, you can submit memorandum to anybody in the government, in the past, every Friday was a memorandum surrending day, so there had not been any embarassment.
"If there had been any embarassment, maybe the person submitting the memorandum can choose another venue, it is up to them, but for us it is not an embarassment," Chow told a press conference in Komtar today.
He said a forum is for people to articulate issues, and should be done within proper decorum.
Today, former Seberang Perai councillor Joshua Woo said it was very unfortunate that Penang Forum activists were lobbying their "backward cause" to protest against the Penang South Reclamation (PSR) during the three-day event.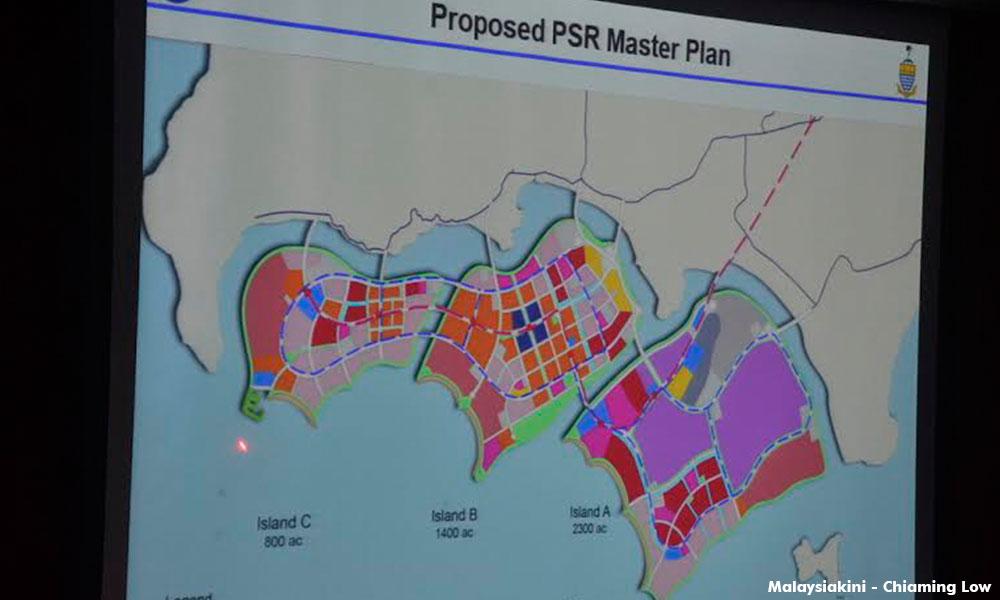 Woo said while the event was meant to be progressive and to ensure urban growth towards sustainable development, Penang Forum members were showing their "anti-growth, anti-progress, and anti-development side" to the international delegates.
In the memorandum, spokesperson for the anti-reclamation group Khoo Salma Nasution said the project is not for fishermen or Malaysians, but only for certain parties who want to profit by seizing areas of the sea where fishermen are seeking sustenance.
"Fishermen and locals will not be able to afford the housing built on PSR. Luxury condos will be on sale to foreign buyers.
"This project is similar to Forest City. Prime Minister Dr Mahathir Mohamad himself criticised as a project that has caused the country to lose sovereignty over some of its own territory," the memorandum stated.
The group, which included the Penang Fishermen Association, has garnered 240,000 supporters in two petitions against the oroject, which spans 1,820ha, and involves the creation of three artficial islands.
They have also handed in their memorandum to Prime Minister Dr Mahathir Mohamad and Penang Governor Abdul Rahman Abbas.
To be implemented by SRS Consortium, the project is a plan to develop and sell 30 percent of state land to cover cost of the Penang Transport Master Plan.