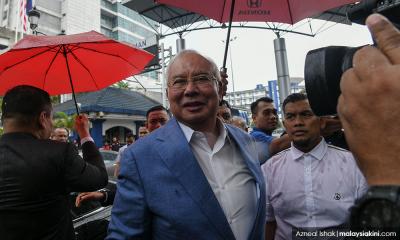 Police record Najib's statement over alleged royal insult
Former prime minister Najib Abdul Razak spent almost two hours being quizzed by cops at Bukit Aman headquarters today.
Arriving here at 11am, Najib was summoned to facilitate investigations in connection with a post in which he accused Perak DAP chief Nga Kor Ming of insulting Selangor ruler Sultan Sharafuddin Idris Shah.
Najib, in his Facebook post, had accused Nga of insulting the Selangor ruler via a Facebook page called "Nga Kor Ming Super Fans" last month.
Subsequently, Nga's senior private secretary Tan Tiong Yih filed a report against the Pekan MP early this month.
Speaking to reporters outside Bukit Aman at 12.40pm, Najib said he had given his full co-operation to the police.
"Alhamdulillah, I have been called in to give a statement as a witness in regard to a post published by 'Nga Kor Ming Super Fans'.
"I have given my full co-operation. After this, I will let the police investigate and make further decisions," he said, adding that he was not asked by the police to return for further questioning.
"No more (statement recording)…that's all."
A group of supporters led by Umno supreme council member Lokman Noor Adam was also here, chanting "Hidup Najib!" as Najib alighted from his car and approached waiting media members.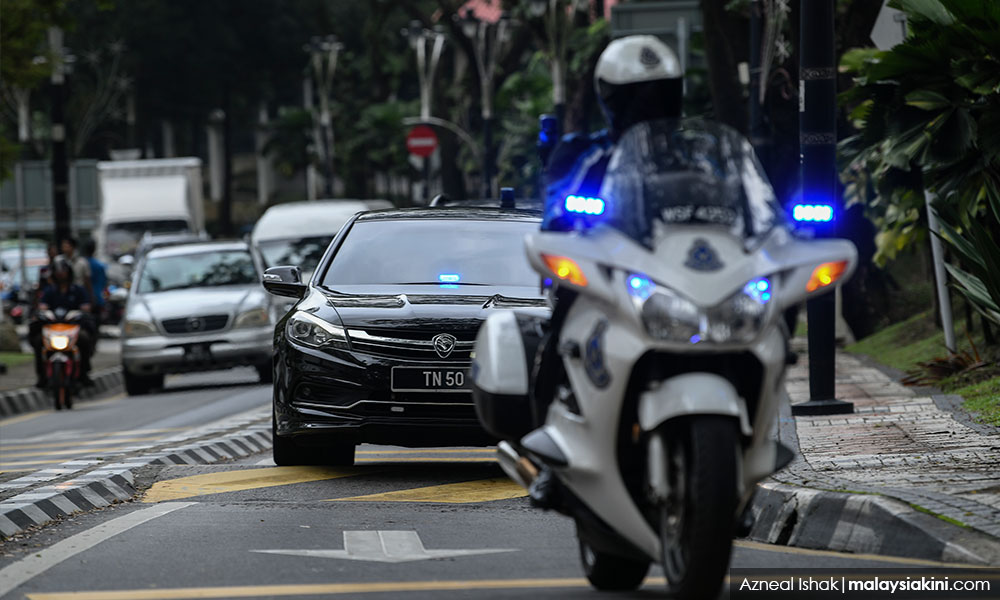 Sharing the details of the investigation, Najib, clad in a blue suit, said: "They (the police) asked me about the post - the reason I did the post, my thoughts on the post and so on.
"I can't reveal further details as it is under investigation," he said.
Meanwhile, Bukit Aman CID D5 (Prosecution and Legal Division) principal assistant director Mior Faridalathrash Wahid told the media that the case was being investigated under Section 500 of the Penal Code for defamation.
On Oct 8, Nga spent two hours at Bukit Aman having his statement recorded over the alleged insult. He is expected to return to Bukit Aman to continue having his statement recorded in the near future.
The Teluk Intan MP stressed that there was a political conspiracy to tarnish his good name and that of DAP.
He had demanded Najib apologise to all Malaysians for using a fake Facebook post to sow hatred among the people towards him and DAP.
"A check online found that the post Najib referred to was from a Facebook page titled 'Jiu Shi Huang Ya', which has nothing to do with me or DAP. This proves Najib lied again," Nga had said in an earlier statement.