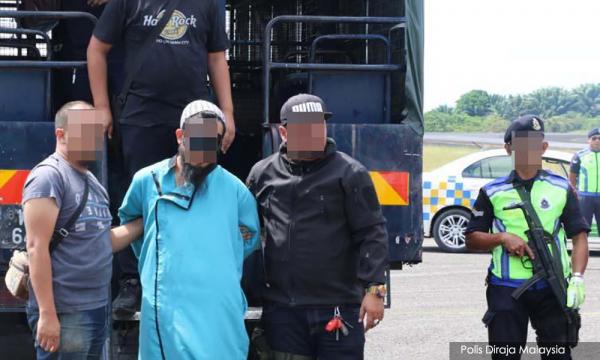 Let's back police efforts to eradicate terrorism
MP SPEAKS | I'm sure many have been following the news of the arrests of individuals suspected of being involved in recent terrorist activities.
Those detained are suspected of promoting, supporting, inciting, encouraging and soliciting funds and having items related to a rebel group.
Besides heaving a deep breath of relief, I would also like to thank the Royal Malaysia Police for their tireless efforts to crack down on attempts to undermine national security.
As citizens, I am sure that the safety and security of our country is very important to all of us.
Of course, everyday we read and hear the bad news in turbulent countries due to terrorist activities and militant groups.
However, Malaysia is fortunate that police personnel are very efficient in resisting any terrorist group attempt in the country.
In fact, this is nothing new.
Over the years, terrorist groups have failed to operate in Malaysia because the expertise and agility of the police has acted to counter any threat to national security.
In contrast to neighbouring countries that have been frequently attacked by terrorist groups, Malaysia still maintains its sovereignty.
Thank God.
Recently, the police has also shown its seriousness in improving administrative efficiency and quality.
The efforts of the Inspector-General of Police, special branch directors and newly appointed senior police officers have produced positive results.
The Independent Police Complaints and Misconduct Commission, the proposed use of a body camera on law enforcement officers and the installation of closed-circuit cameras (CCTVs) in 756 lock-ups nationwide are among major steps taken by the police force.
This is the positive impact of the police regarding the quality of national security. Well done, I say.
As a Malaysian, I fully support the police efforts and hard work in combating terrorist activities in the country.
The swift action by the police force has also never received interference from any party.
In fact, Prime Minister Dr Mahathir Mohamad also stressed that the actions of police personnel are in accordance with the law.
The police force always prioritises national security and law.
Let's provide adequate space to the police and the Home Affairs Ministry to deal with this issue.
They are the ones who struggle to keep the country safe so that people can work during the day and sleep at night without any fear.
I believe justice will be upheld and the saftey of the country will continue to be secure due to the integrity of the police force.
Thank you Royal Malaysia Police!
---
SYED SADDIQ SYED ABDUL RAHMAN is MP for Muar.
The views expressed here are those of the author/contributor and do not necessarily represent the views of Malaysiakini.