Editor's note: An earlier version of this article had the author citing Musa Hassan as a lecturer at UiTM's Centre for Media and Information Warfare Studies. We have been informed that his tenure only lasted between 2011 and 2013. The errant paragraph has been corrected. We regret the error. 
---
MP SPEAKS | Yesterday, Malaysians on the cyberspace were tickled no end by the episode of the former IGP trying to defend the impossible when Musa Hassan (above) tried to justify sharing and believing an article from a satirical news website on terrorist Osama Bin Laden and the United States' Central Intelligence Agency (CIA), entitled "CIA Issues Posthumous Apology After New Evidence Clears Osama Bin Laden Of Involvement In 9/11 Attacks".
Despite repeated attempts by Twitter users to point out the farcical nature of the article by the website, The Onion, which said the CIA made a posthumous apology to Bin Laden in light of new evidence which cleared him of involvement in the Sept 11, 2001 attacks on the World Trade Centre in New York City, Musa remained adamant.
Musa said in an early response: "If the news is not true, the US government must deny it."
When others began to mock or chastise him for believing in the article which could damage the police's reputation, Musa replied that it had nothing to do with the Malaysian police.
"If it was not broadcasted, then no one would spread it around. Is it a freedom to spread false news or slander? If the answer is yes, it is an illogical freedom."
He added: "No wonder the world is in such chaos, for allowing such false news."
As more and more Twitter users criticised the former inspector-general, he went on a lengthy rant about 'irresponsible journalism'.
"It is still slander, even if one meant to be humorous or joking by saying something untrue."
There are six reasons why such a boo-boo or snafu is most embarrassing and disturbing.
First, it was made by a former inspector-general of police (IGP).
Second, clearly the former IGP did not understand the meaning of "satire".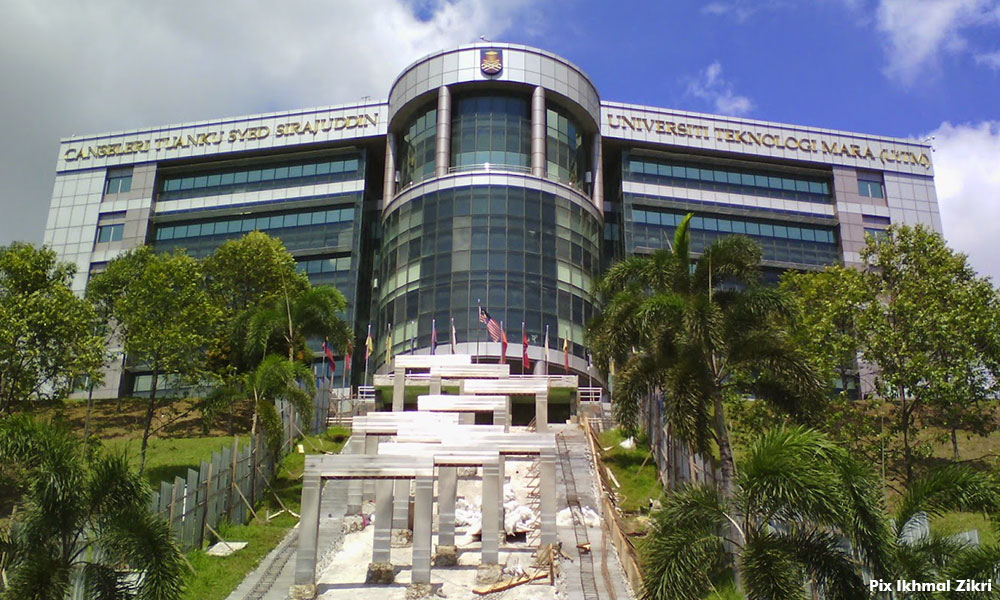 Thirdly, Musa was (Editor: See note above) a lecturer at the Centre of Media and Information Warfare Studies at the Universiti Teknology Mara (UiTM), raising questions about the quality of the UiTM's Centre of Media and Information Warfare Studies when its most star-studded lecturer, a former IGP, does not know that The Onion is an American satirical digital media company that publishes articles on international, national, and local news, both real and fictional, satirising the tone and format of traditional news organisations with stories using a traditional news website layout.
As a result, the Malaysian satirical website, The Tapir Times, which confessed it is a "silly work of satire and fiction", carried the latest report of "Ex-IGP Musa Hassan removed from CIA Watchlist," purportedly quoting from a CIA source: "Once it was revealed the former Malaysian police chief didn't know all you need is a pulse and a website to produce silly online news, he was no longer considered a potential mastermind behind any ongoing CIA and FBI investigations."
Fourthly, The Onion satire was not a new item, but dated 10 months ago - Jan 9, 2019!
Fifthly, Malaysia became the butt of jokes on Twitter because the nation's former IGP became the butt of jokes on cyberspace for sharing and believing a 10-month-old satirical article about the CIA in all seriousness and refused to back down – equating a satirical site with the same status as leading journals like New York Times or Washington Post.
This does not speak well either for the calibre and quality of Malaysia's top public officers or university education.
Sixthly, Musa's blooper illustrates how difficult it is going to be for Malaysia to declare war on the upsurge of lies, fake news and hate speech to incite inter-racial and inter-religious polarisation and conflict in Malaysia, which must be regarded as one of the existential threats to Malaysia.
The UiTM's Centre of Media and Information Warfare Studies should be one of the media schools and agencies which should play a leading role to promote national media literacy from the kindergarten level to universities, as is happening in Finland and other countries concerned about the danger of fake news.
But how can they play such a role when they are ignorant about the character of Onion.com or The Tapir Times?
Lies, fake news and hate speech are not just a Malaysian problem, but a worldwide phenomenon, which is why the Doomsday Clock 2019 is currently set at two minutes to midnight, the closest it's been to midnight since 1953, during the Cold War, because fake news is now recognised as the third existential threat to humanity, apart from nuclear warfare and climate change.
But are Malaysians sufficiently aware of the dangers to the nation of the untrammelled spread of lies, fake news and hate speech, with another upsurge of lies, fake news and hate speech after the presentation of the 2020 Budget by the finance minister last Friday?
The answer cannot be positive from the shocking episode of former IGP Musa Hassan and Onion.com.
---
LIM KIT SIANG is the MP for Iskandar Puteri.
The views expressed here are those of the author/contributor and do not necessarily represent the views of Malaysiakini.