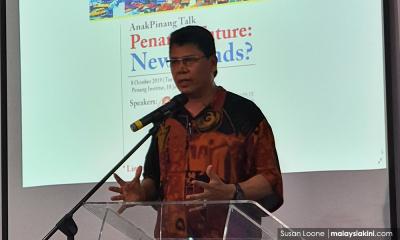 Penang gov't rapped as 'weak parent' for listening too much to NGOs
A former fisherman of 10 years, Mohd Nasarudin Sultan, has rapped the Penang government for engaging with NGOs which reject the state's proposed Penang South Reclamation (PSR) project.
Nasarudin (photo, above) said by interacting too much with these NGOs, the state government is seen as a "weak parent" as the project, which he deemed as beneficial to the fishing community, gets delayed.
"You can engage with them but there must be limits.
"As parents, we do things for our children's own good, but if a parent always gives in to their kids when they rant or demand for things, the parents' authority over them is over and gone," Nasarudin said at a talk organised by pro-PSR NGO Anak Pinang last night.
"What is the point of parents who have lost control over their kids, although as parents they know what is best for their kids?" he added.
The 90-minute talk, dubbed 'Penang's Future: New Islands?' was held at the Penang Institute.
The PSR, which involves the creation of three artificial islands off the Bayan Lepas coast, will be fully developed in 20 years by SRS Consortium, the state's project delivery partner.
Thirty percent of the development on state land will be sold to fund the estimated cost of RM46 billion for the Penang Transport Master Plan, which boasts of a light rail transit from Bayan Lepas to Komtar, the state's administrative centre.
The project's harshest critic, Penang Forum, a coalition of 40-plus local NGOs, including fishing community groups, want it to be cancelled due to negative impact on the environment.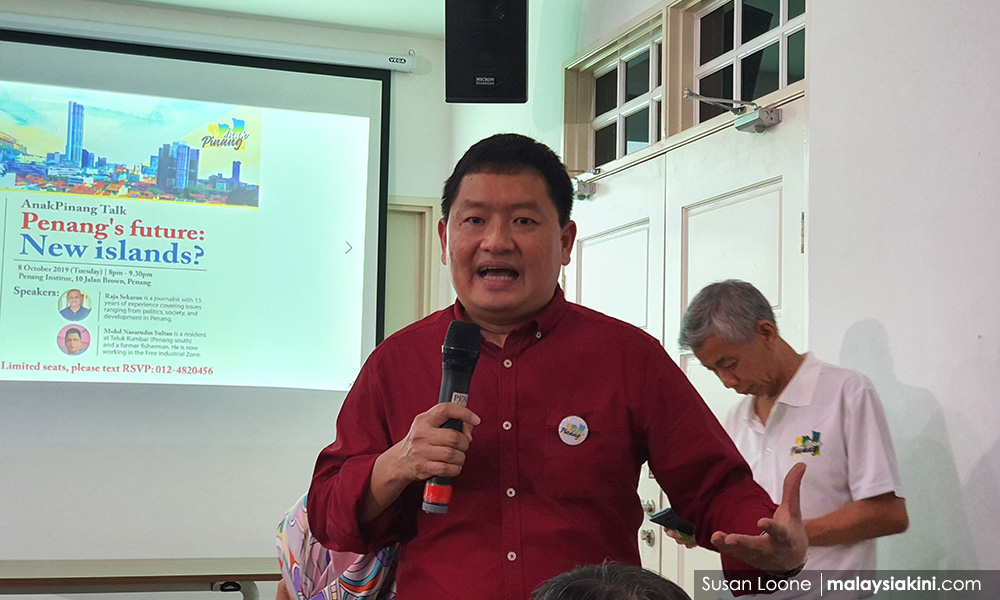 The talk's organiser, Anak Pinang spokesperson Timothy Tye (above) took the NGOs to task for excelling in "tossing names", saying they would quote documents such as the Halcrow Report, an alternative public transport proposal, knowing that not many would read the entire text.
Tye claimed that only a couple of well-known personalities in Penang Forum were allowed to speak, while others have to listen or "follow blindly, becoming blind supporters".
Describing Penang Forum as having "selective amnesia", he told the 30-odd participants at the talk: "We have responded to them but once we answer, they keep quiet.
"Then, after some time, they repeat the same issue all over again. If people speak, intelligently, we would respect you.
"A true forum would allow everyone to speak, not just one or two leaders."
A journalist of 30 years, R Raja Sekaran (below) defended Penang Forum, saying the NGO's views were necessary to keep the Penang government on its toes.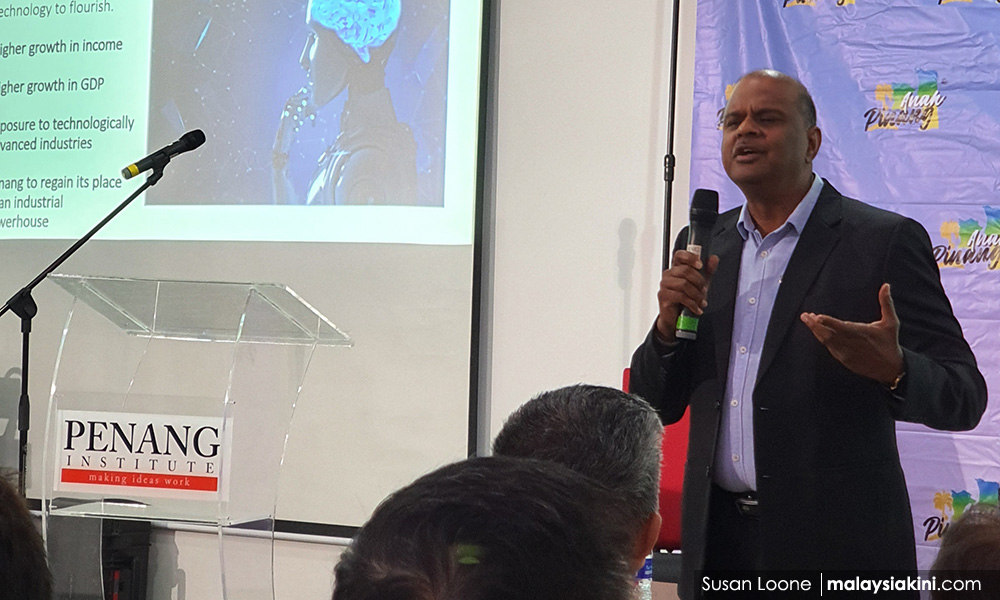 He said it was fine for the group to present an alternative view to the mega-projects as partners involved in developing the projects must remain transparent and accountable.
However, Raja Sekaran said, Penang Forum should now assist the fisherfolk and help them improve their income, fishing skills and methods.
"Help the fisherfolk convert their traditional fishing skills to modern aquaculture businesses to prepare them for the declining world fish catch," he added.