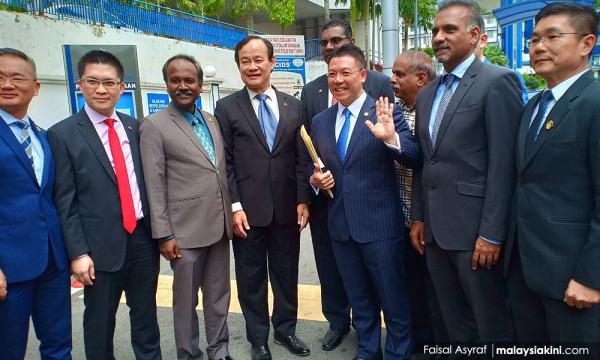 Alleged royal insult - Bukit Aman cops record Nga's statement
Perak DAP chairperson Nga Kor Ming spent almost two hours at Bukit Aman today having his statement recorded for allegedly insulting the Sultan of Selangor Sultan Sharafuddin Idris Shah.
Police said they will summon him again for the next round of their probe.
To read the rest of the article, you need an active subscription plan. Your subscription expired on .
Renew Subscription