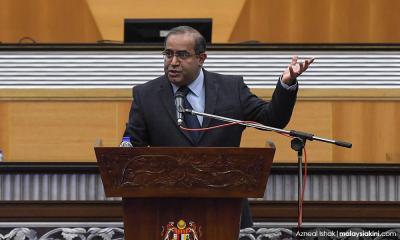 Economist questions if SPV2030 is really for all
Putrajaya today unveiled its Shared Prosperity Vision 2030 (SPV2030) policy framework aimed at ensuring equitable growth across ethnic lines while also prioritising bumiputera interests.
Economist Terence Gomez, however, had some questions about the policy based on the summarised report which he read.
Speaking to Malaysiakini, Gomez's first question was how inclusive was the dialogue before the policy plan was prepared by the Economic Affairs Ministry.
"Did they include consultations from people from the private sector?
"Had they also had consultations at the inter-ministerial level? Were the finance or the international trade and industry ministries included in the discussions?" he asked.
He also wanted to know whether all Pakatan Harapan component parties were included in talks to formulate the coalition's first major policy report.
Those speaking at the launch of the SPV2030 today were Prime Minister Dr Mahathir Mohamad and Home Minister Muhyiddin Yassin from Bersatu as well as Economic Affairs Minister Azmin Ali from PKR.
DAP secretary-general Lim Guan Eng and Amanah president Mohamad Sabu were also present as was Deputy Prime Minister Dr Wan Azizah Wan Ismail from PKR. Her husband, PKR president Anwar Ibrahim, however, was not in attendance.
Meanwhile, Gomez also questioned why the SPV2030 did not address the failure of the NEP, particularly in uplifting the bumiputera.
"There's much emphasis on how the bumiputera have not fared well [...] but why has the NEP not fulfilled its goals after so much emphasis on it?
"They said it was due to corruption but I would like to raise the issue of patronage under the NEP [...] why did this policy fail despite selective patronage?" he queried.
Gomez said in view of the emphasis on the bumiputera in SPV2030, it was fair to note that segments of the non-bumiputera have also not been doing well over the years.
He said while non-bumiputera equity ownership had risen between the 1970s to the late 1990s, this has now gone down back to levels similar to the 1970s.
"Even the non-bumiputera are falling behind," he said.
Another question Gomez had was why the government, through Khazanah Nasional, divesting its assets to foreign ownership when SPV2030's emphasis was on raising local equity.
He cited the sale of Khazanah's 16 percent stake in IHH Healthcare to Japan's Mitsui Co & Ltd last year as well as the now aborted talks to merge Axiata with Digi which is owned by Norway's Telenor Group.
"Why is the administration selling publicly-owned equity to foreigners?"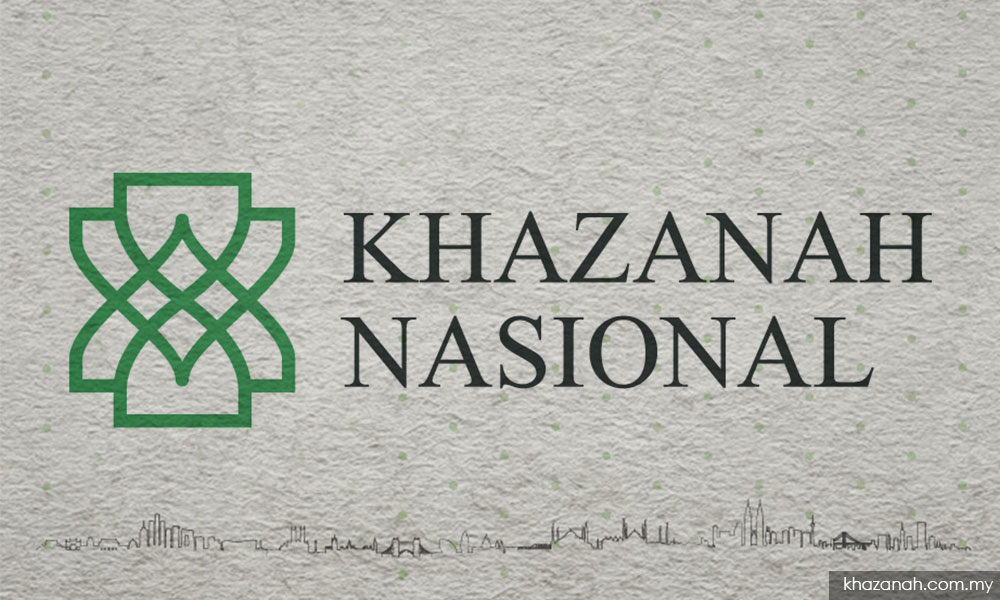 According to Azmin, as of 2015, foreign equity was at 45.3 percent, bumiputera at 16.2 percent and non-bumiputera at 30.7 percent.
Lastly, Gomez queried whether the figures cited in SPV2030 referred only to private equity ownership.
"What about equity owned by the government through its GLCs? Can they declare as to whether this was also listed as part of the equity ownership figures?" he asked
Gomez said as the policy was meant to be for the shared prosperity of all ethnic groups, there was much to be discussed about SPV2030 and whether it was indeed for all Malaysians and further, how to rectify important issues.
Related reports: