The National House Buyers Association (HBA) has likened the Real Estate and Housing Developers' Association's (Rehda) focus on luxury properties to trying to sell "nasi quinoa lemak with wagyu beef" but later found that people won't buy them.
This came after Rehda dismissed HBA's criticism that developers were building luxury properties that locals do not need, using the analogy that they will not sell nasi lemak that people don't want as it will become stale. 
HBA honorary secretary-general Chang Kim Loong (centre, above) said that is exactly what has happened, leading developers to lobby the government to market unwanted luxury properties to foreigners.
"There are vendors who sell nasi lemak biasa with just a sprinkling of fried anchovies, a sliver of hard-boiled egg and some spicy sambal on the side for RM2.
"Nothing fancy but fills the tummy and most importantly, affordable to the rakyat.
"There are those nasi lemak vendors who offer fancy nasi quinoa lemak with premium wagyu beef on the side where they price their nasi lemak luxurious version at RM88 per platter and then subsequently when there are no buyers, they sulk," he said in a statement to Malaysiakini.
In the same way, Chang said developers are now seeking the government's intervention to change their policy to salvage their "luxurious" nasi lemak.
"Faced with an estimated RM100 billion problem and saddled with a huge inventory of high-end properties that are beyond the reach of most of our rakyat, the developers now want the government to promote nasi lemak to China and Hong Kong and tell them that the taste and smell (of stale nasi lemak) represents the best of Malaysian cuisine," he said.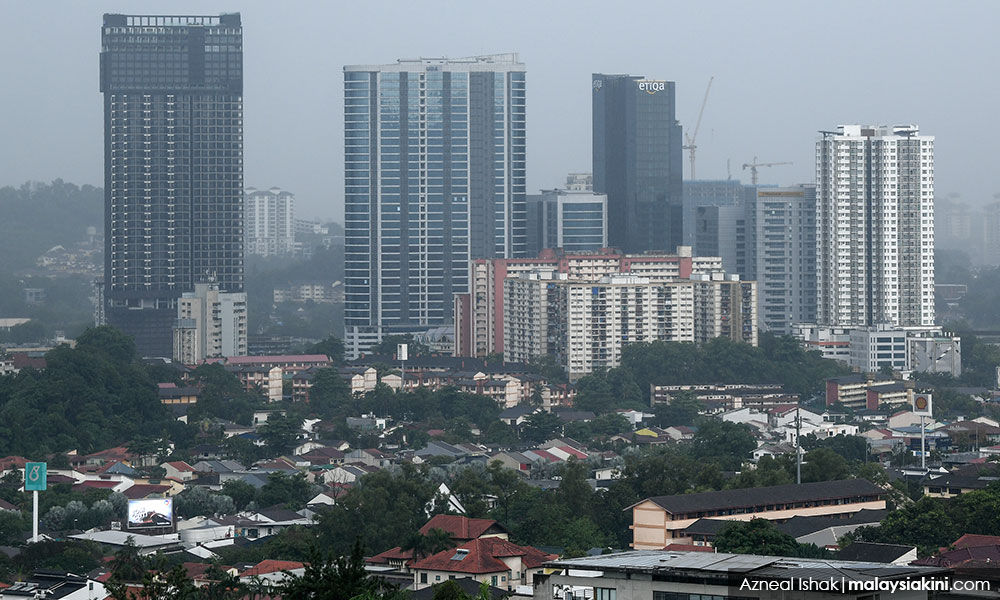 Chang said the state of the luxury property market speaks for itself.
"What comes to HBA's mind would be the Latin maxim often used in negligence cases which is res ipsa loquitor which means 'the situation (or thing or action) speaks for itself'.
"From current news and press statements issued by our Housing and Local Government Minister Zuraida Kamaruddin, there exists a severe oversupply of residential property in the high-end category.
"The overhang is strongly suggestive that developers are building what the ordinary Malaysian cannot afford and as a result, they (the developers) now have to peddle their wares overseas to address the oversupply problem because this is weighing down the construction industry and economy in general," he said.
Chang added that the developers are now trying to profit from their own excesses.
"If developers choose the 'high risk, high return' road, then they cannot pass the role of 'marketing manager cum estate agent' to the government to resolve their woes.
"This is not a case of stale nasi lemak but a stalemate situation.
"The HBA encourages affected developers to explore other ways to resolve their issues, perhaps it is time to tweak the development recipe?" he said.
Chang reiterated HBA's adage that developers should build the right product at the right location with the right pricing and the right numbers.
HBA had previously criticised Zuraida's proposal for the government to market properties valued at more than RM1 million to buyers from China and Hong Kong. 
It warned that this may encourage developers to continue building properties in the luxury segment at the expense of affordable homes for ordinary Malaysians.