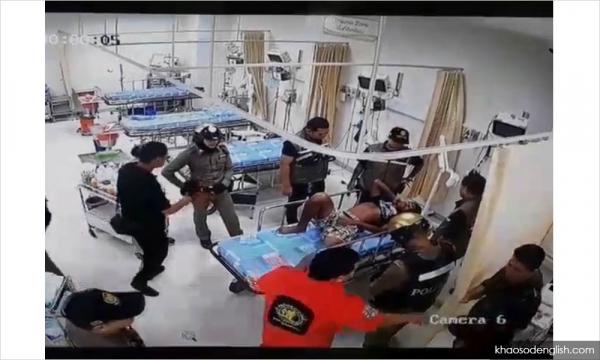 Viral video of cops beating up suspect in hospital ward is from Thailand
A viral video showing police beating up a suspect who is in a hospital bed is from Chonburi, Thailand and not from Malaysia.
The video, which has been spread on WhatsApp is from an incident that happened in August.
According to a report in Thai daily Khao Sod, the video footage is of two auxiliary policemen beating up a motorcycle crash victim inside a hospital in Chonburi.
They were allegedly seeking revenge after the victim had refused to stop at a checkpoint earlier and crashed into one of the police volunteers manning the barricade and left him with two broken legs.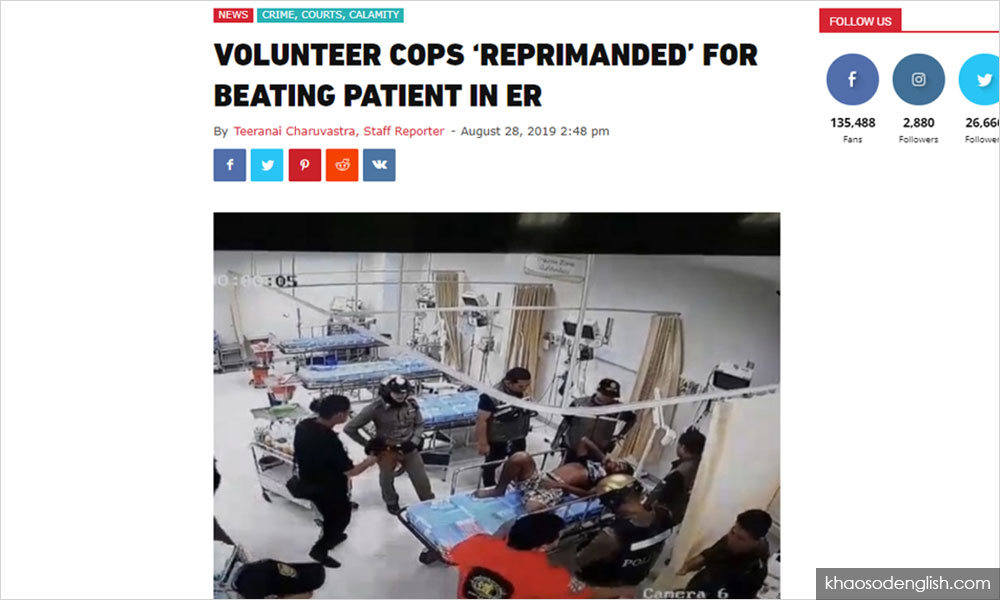 Local auxiliary police administrator Pakasit Sueksongkram said the man was a member of a street racer gang, or dek van, who was brought to the hospital where the volunteer's friends caught up with him.
The assault took place on Aug 18 at the Burapha University Hospital in Chonburi.
In the video captured by CCTV, a group of policemen and police volunteers are seen standing around a man resting on a bed in an emergency room. Two of the volunteers then curtain off the bed and appear to punch the man repeatedly.
"I reprimanded them and told them that they should think before doing anything because they are security officers," Pakasit told the press.
Police volunteers, or arsa, are civilians who typically support the main police force in tasks like manning checkpoints, patrolling, and directing traffic.
It is not immediately clear if the men will face further action for the assault.