The racial riots that took place on May 13, 1969, remain a wound that has yet to heal - even after 50 years.
It is still a difficult and taboo topic for many Malaysians now, especially for those who lived through the incident.
The Ng family of 10 members were living in Kampung Baru, Kuala Lumpur, when the riots broke out that year. Only five of them survived.
Due to their unbearable anguish, the surviving family members never ever spoke about the tragedy, not even to one another, for almost five decades.
In a forthcoming documentary titled 50 Years of Silence, the Ng family's story is slowly unravelled, bit by bit, by director Tham Seen Hau, who is part of the KiniTV team.
The Ng family finally broke their silence over the May 13 riots after 48 years, with Tham interviewing each of the family members individually, slowly piecing together the fragments of the unspoken tragedy.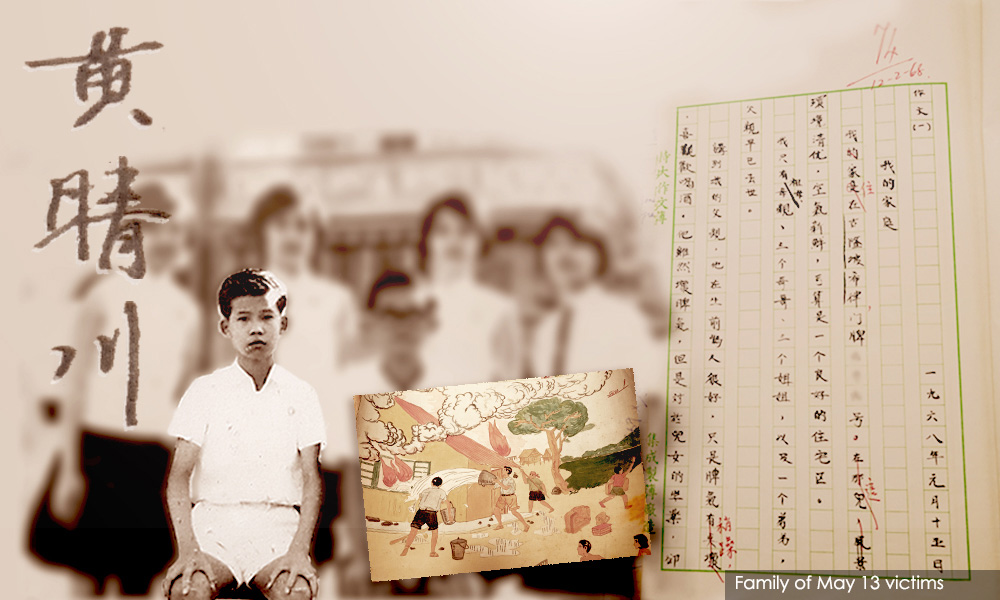 The 45-minute documentary will be shown as part of the Freedom Film Fest 2019 at the PJ Live Arts in Jaya One, Petaling Jaya at 10am this Saturday, Sept 28.
The documentary will be followed by a talk titled, "Reconciling with the Past through Storytelling and Narratives".
The talk will feature three young Malaysians who have decided to approach the May 13 incident through film and art.