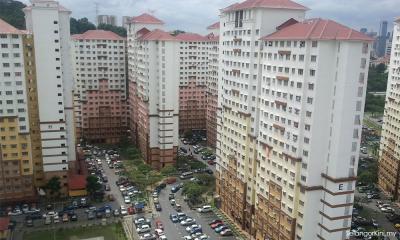 Mother eats uncooked rice for three days so daughter can eat bread
Like most parents, everything Aisha does is for her seven-year-old daughter Paymitra.
Along with her husband - Paymitra's father - they live at the Desa Rejang PPR (People's Public Housing) and survive on Aisha's husband monthly salary of RM1,500 as a security guard in Cheras.
However, Aisha said, the family has been saddled with utility bills and rent, along with her mother-in-law's backdated rent of close to RM5,000.
"After we settle the bills, then we can focus on what to eat.
"Usually, after we settle all the bills in a month, we have no more money," she said, adding that they normally can only afford groceries if her husband can find odd jobs.
One time, Aisha ate nothing but uncooked rice for three days as the family could only afford to buy bread, which they reserved for Paymitra.
"There is rice at home, so I only eat rice. Not rice but uncooked rice as well as ice cubes.
"I am afraid the cooking gas will run out (if I cook the rice).
"If I ever become too hungry, I will eat ice cubes," Aisha said.
The story of Aisha and Paymitra were the subject of a 20-minute documentary titled "For Paymitra" which was shown at the Freedom Film Festival 2019 (FFF 2019)
The director of the film, Azreen Madzlan said she was inspired to make a film about the financial struggles of a family living in a PPR unit after a Unicef report said one in five children living in low-cost flats in Kuala Lumpur suffered from malnourishment.
Paymitra is one of those who are underweight and malnourished, despite her parents' best efforts.
Towards the end of the movie, with help from Azreen, officers from the Setiawangsa MP Nik Nazmi Nik Ahmad's service centre were alerted to Aisha's plight and provided some basic food necessities to the family as well as information about welfare programmes they may qualify for.
Aisha also managed to find a job at a grocery store in Wangsa Maju to supplement the family's income.
The story of Aisha and Paymitra was just one of three films on poverty and the rising cost of living screened at the Lembah Subang 2 PPR last night (photo below).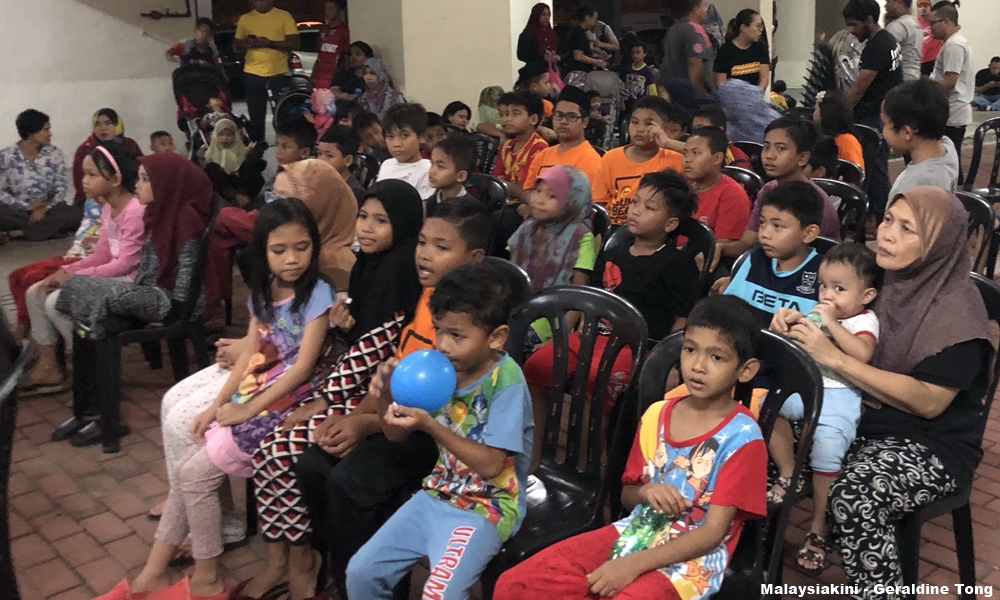 The special screening was organised by FFF 2019 together with the office of Petaling Jaya MP Maria Chin Abdullah, who was also present last night.
Bank account zero after RM50 withdrawal
The second film was titled "Pengidup Aku" and focused on Tonny Anak Iman, who works as a construction worker in Dalat, Sarawak.
Tonny was forced to leave his son behind at the longhouse in his village in the interiors, about two hours away by boat upstream, so he could work in the city to provide for his son.
Despite that, he only earns about RM60 a day.
"(My bank account) is zero after withdrawing RM50," Tonny said after he went to withdraw money from the ATM.
The documentary followed Tonny as he prepared for the Gawai celebrations where he gets to spend some time with his son.
"This is nice," Tonny said as he picked out an outfit for his son, Kevin while shopping together.
"It's RM32, so expensive," he said, before pausing to look at his son for a moment.
"Let's get this," he eventually told his son.
After the Gawai celebrations in his village, where there were dancing and singing, Tonny left his son behind as he headed back to the town to work.
Why can't they raise our salaries?
The third documentary "Bila Kami Bersatu" (When We Unite) highlighted the struggles of the workers' union for hospital cleaners.
There are more than 50,000 service workers in government hospitals in Peninsular Malaysia and most of them are cleaners, according to the film.
The film followed the union leaders as they attempted to negotiate with their employers for over 43 demands to be included in their collective agreement (CA).
One of the most important demands for the workers was a raise in the salaries, which was a flat rate of RM1,100, regardless of experience.
After negotiations with the employers, 28 out of their 43 demands were accepted.
Among the demands rejected by the employers was the salary increase.
"She has worked for 20 years but her salary is still RM1,100," argued one of the men representing the union.
The man representing the employers countered: "But 20 years ago, the salary was RM550, right?"
After the negotiations, the union held a post-mortem meeting where they lamented their stagnant salaries again.
"They think we are stupid because we are cleaners. It makes me so sad. They treat us like slaves. Why can't we get a raise in our salaries?
"Our children are getting older and our health is getting worse," one of the women in the union said, shedding tears as she spoke.
PSM had raised this issue earlier, at the end of August this year.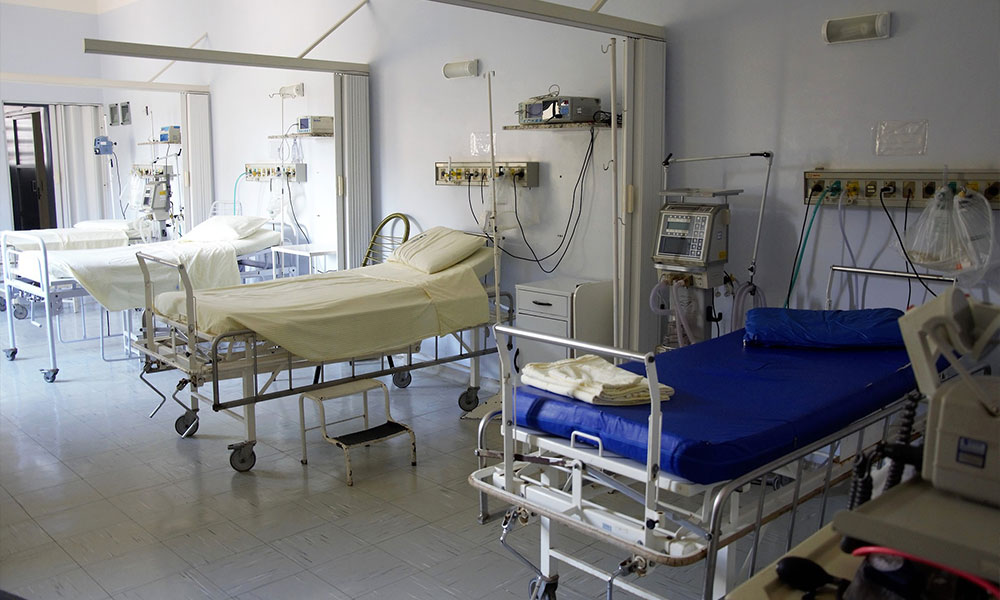 PSM deputy chairperson S Arutchelvan said cleaners for government hospitals received the minimum wage of RM1,100 regardless of their years of service as they are employed through a private contractor.
"When I asked the most senior person in the group, who has worked for 30 years, the shocking answer was that his salary was also RM1,100.
"Let's compare a top CEO's one-day income with the monthly income of our cleaners working in government hospitals.
"It will take our cleaners almost six years to get the CEO's one-day salary, and it will take them around 174 years to get his one-month salary.
"Isn't this obscene?" Arutchelvan questioned.
Active participation from the crowd
The screenings of these three films held at the Lembah Subang 2 PPR saw about 60 people in attendance, mostly children and families from the low-cost flats.
After the films were aired, an officer from the Seri Setia assemblyperson Halimey Abu Bakar's service centre gave a short talk explaining to the Lembah Subang 2 PPR residents about the various welfare programmes available to them.
He also explained to them their eligibility for these programmes, as well as the application process.
Though the crowd consisted mainly of young children, who were rowdy throughout the event, they remained interested in all the films and talks.
They also participated in the simple question-and-answer sessions held in between the screenings of the three documentaries, pointing out the main themes of the films and asking questions to the directors who were also present.
The night ended after a simple lucky draw prize-giving session, where the winners were given bags of rice.