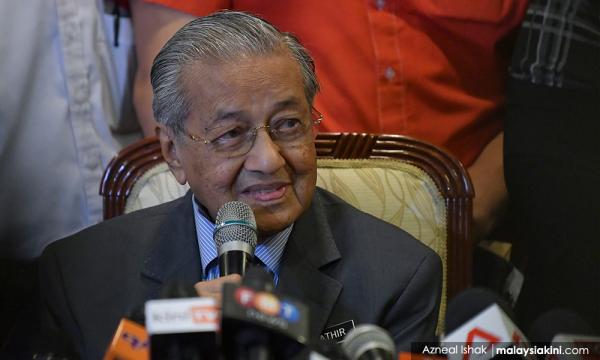 PM: Khazanah strayed from core businesses, needs to be reined in
Khazanah Nasional Bhd has strayed outside of its core businesses and invested in too many things, said Prime Minister Dr Mahathir Mohamad.
"The original idea was that Khazanah should only buy shares which are not taken up... but now they have invested in many things.
"What is outside of their core business, they should dispose of (them)," Mahathir said in an interview with BFM radio station this morning.
Khazanah is a government-linked investment company founded in 1993 during Mahathir's first premiership.
As it is a GLC, he said the government also stands to benefit from Khazanah selling off its stakes and assets in anything which is not part of its core business.
When questioned about concerns that GLCs are crowding out the private sector, Mahathir said that would not happen as long as GLCs stick to their core businesses.
"That happened because they do not retain the core business that they are supposed to be involved in," he said.
Khazanah had been divesting in various companies in the recent past such as the sale of its 16 percent stake in IHH Healthcare to Mitsui & Co for RM8.42 billion in November last year.
At the end of July this year, Khazanah's joint venture with Singapore state investor Temasek also announced that they will be selling the office and retail units of its DUO property development in Singapore.
During this morning's interview, the prime minister was also asked about a looming global recession and how Malaysia plans to weather through that.
"This country, if well managed, can escape the recession. We have been attacked before and we have come out of it.
"We feel we have with us people who are very conscious about these things (and) who knows some ways of avoiding the decline in the economy," he said.