MP SPEAKS | Each year, as we approach Malaysia Day, I find myself reminiscing about the Malaysia Day commemorations during my schooldays. As far back as I can recall, Malaysia Day was a day of great celebration in the villages of Long Semadoh and in the Ba' Kelalan area. The people were proud of being Malaysians and marked the day with parades, sports activities and performances.
Since then, events and politics have intervened and the mood in this country, and particularly in Sarawak and Sabah, has undergone a shift. Where once we were a country of different peoples living in multicultural harmony, now there are attempts to drive us apart with issues of race and religion that are fanned by politicians and other groups in their quest to divide the communities and garner support. 
Parallel to that, various groups in Sarawak and Sabah are taking advantage of the "us vs them" sentiment towards the federal government for their own political purposes.
As a Sarawakian, I have always been aware and proud of our multicultural harmony, unity in diversity and inclusivity. This is something that we must strive to maintain and perpetuate, especially now in the spirit of the "New Malaysia". That we are an equal partner in Malaysia is recognised by the Pakatan Harapan government and steps are being taken to accord Sarawak that which is rightly hers.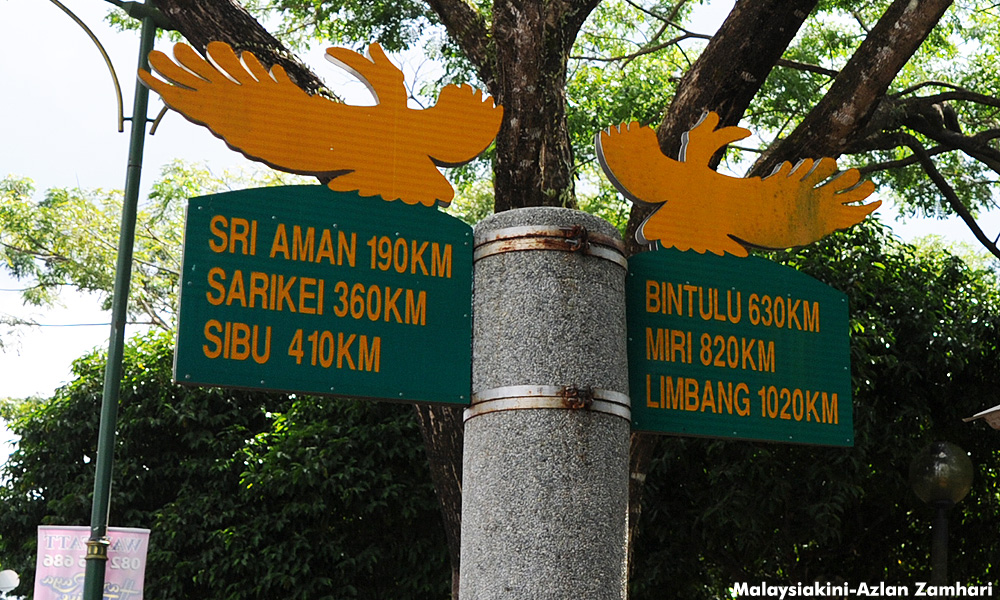 A paradigm shift is necessary towards a "Malaysian First" mindset, but at the same time celebrating our diverse origins and ethnicities. We must recognise and value our multiculturalism and multiracialism but at the same time build a sense of oneness as Malaysians. Only then can we truly be a strong and united country.
Crucially, it is important to avoid politicising race and religion. Political and religious leaders must be bold and courageous to speak out against extremists from within and outside of their respective groups who cross the line. The Malaysian public, in whom the real power lies, must be wise to reject such instigations by these people.
The government, on our part, must be vigilant and firm in dealing with those who attempt to disrupt the largely harmonious state of our country.
Malaysia Day is a significant bridge for East and West Malaysia to celebrate the coming together of a growing nation. It has become more significant than ever because our nation needs to close the rural-urban disparity gap as we grow towards the "Shared Prosperity" vision of the prime minister. No one should be left behind as we develop and prosper. 
It is my aspiration that Sarawak, and the other lesser-developed states of Malaysia, will be brought up to par in terms of road connectivity and modern highways with every town, village and rural community being connected seamlessly. This will naturally promote socio-economic growth and true development for the communities.
As an Anak Sarawak and an Anak Malaysia, today, I call on all to celebrate our diversity, preserve our culture of tolerance, embrace one another and unite for the economic success of our country. Today we celebrate this union of the Federation of Malaysia with Malaysians of all creeds, cultures and colours.
God bless Malaysia and God bless all Malaysians.
---
BARU BIAN is MP for Selangau, works minister and Sarawak PKR chairperson.
The views expressed here are those of the author/contributor and do not necessarily represent the views of Malaysiakini.