Sarawak Deputy Chief Minister James Masing said Indonesia must be made to "suffer economically" so that it will take the matter of combating haze seriously.
"Until they suffer economically, they will not take our complaints seriously with their year after year of blanketing the region," Masing was quoted saying by the Malay Mail today.
"The Indonesian government must bear the full brunt of responsibility for the haze in Sarawak and should also send all medical facilities, including face masks, especially to those who are vulnerable to haze," he said.
According to the news portal, the deputy chief minister directed the call at the international community when asked to comment on the hazy conditions in Southeast Asia.
He added that the federal Pakatan Harapan government should bill its Indonesian counterpart for the 500,000 face masks sent to Sarawak in the wake of worsening air quality there.
The transboundary haze has been attributed to forest fires in Kalimantan and Sumatra.
According to analyses by the Asean Specialised Meteorological Centre (ASMC), there are at least twice as many hotspots in the two Indonesian territories compared to the entirety of Malaysia.
ASMC stated that prevailing wind conditions carry the smoke into Peninsular Malaysia, Sabah, Sarawak and Brunei.
Masing was further quoted saying that Jakarta was unsympathetic to the plight of Sarawakians as it "doesn't feel the effects of the toxic smog" as the winds do not carry the smoke in its direction.
Indonesia's Environmental Affairs and Forestry Minister Siti Nurbaya Bakar had on Sunday denied the reoccurrence of transboundary haze to neighbouring countries as in previous years.
Even so, according to Malaysia's Energy, Science, Technology, Environment and Climate Change Minister Yeo Bee Yin, Jakarta conveyed its commitment to managing the current transboundary haze problem.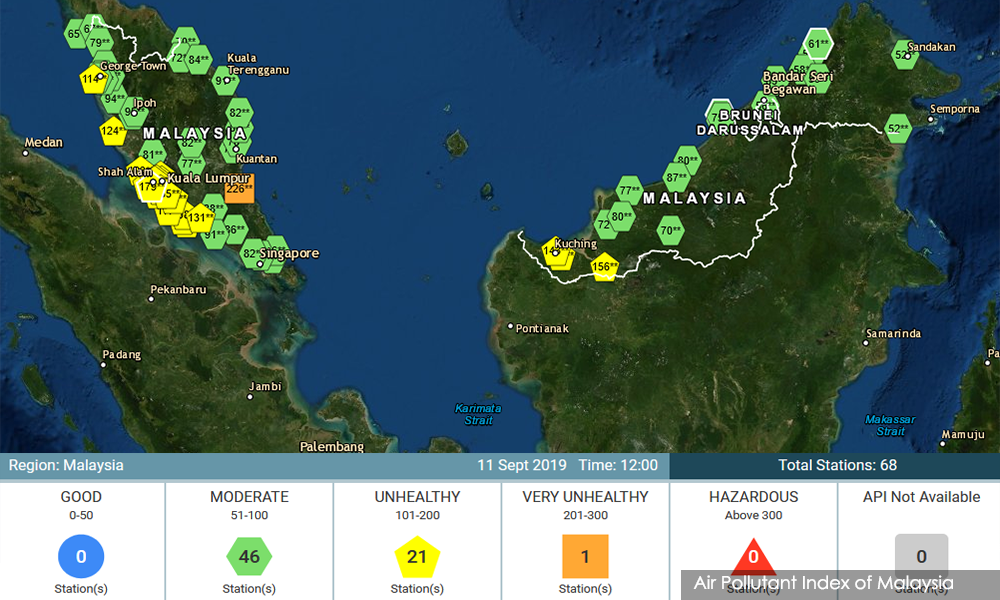 Yeo said the commitment included deploying 1,994 personnel in Sumatra and 860 personnel in Kalimantan with another 1,677 volunteers to help extinguish the forest fires, as well as the use of helicopters for water bombing exercises, among others.
This was stated during a meeting among herself, Malaysia's Foreign Ministry officials as well as the Indonesian Embassy's Minister Counsellor Agus Badrul Jamal and Counsellor for Information, Social and Cultural Affairs, Agung Cahaya Sumirat.