MP SPEAKS | I agree with the Kepong MP Lim Lip Eng that the government should not deregister Umno despite the wrongdoings of some of its leaders, although its dirty politics must be reined in.
Let the Pakatan Harapan government act magnanimously by giving Umno ample time to rectify its wrongdoings.
For five years from 2013 to 2018, based on trumped-up charges, DAP was on the razor's edge as the 'kitchen cabinet' of then-prime minister Najib Abdul Razak weighed the pros and cons of illegally deregistering DAP.
It was only in the last minute that the Najib regime backed off from the decision to ban the use of the rocket symbol in the 13th general election.
Just before the 14th general election, the Najib regime was so confident of winning big in the general election and even regaining a two-thirds parliamentary majority because of its multibillion-ringgit 1MDB scandal that it decided against implementing a five-year death sentence on DAP. 
This was based on the false claim that DAP had, in December 2012, undemocratically and illegally elected its central executive committee. The Najib regime instead targeted newly-established Bersatu by banning it.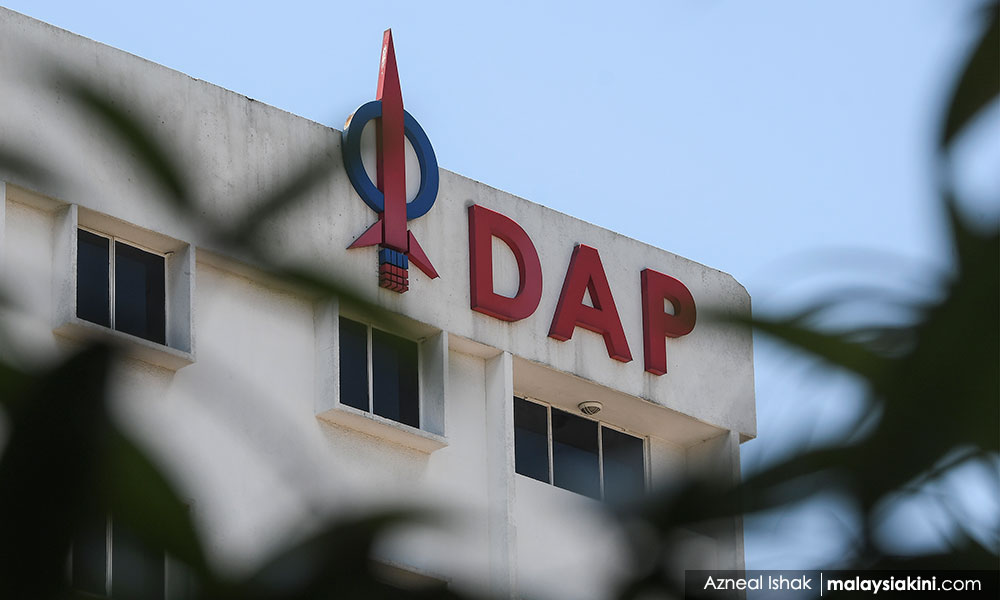 The five-year ordeal of the death sentence hanging over DAP was a gross abuse of power and should never have happened in a country that practises democracy, good governance and the rule of law.
Where in the world, for instance, is there a Registrar of Societies that informs a political party that its internal election over four years ago was illegal, and forces it to hold fresh party elections?
There was even a suggestion from the Najib 'inner circle' that the price to end DAP's deregistration ordeal was for me to retire from politics.
Revenge and vendettas have no place in politics, and I do not wish on Umno leaders and members the 'death sentence' ordeal which DAP leaders and members had suffered for five years before GE14.
In a democracy, let voters decide whether a political party should be dumped in the rubbish bin.
This is why I agree with Lip Eng – don't deregister Umno – let it self-destruct.
Klepto-theocracy
Umno is in an advanced stage of self-destruction as it seeks to launch a campaign for a klepto-theocracy with PAS.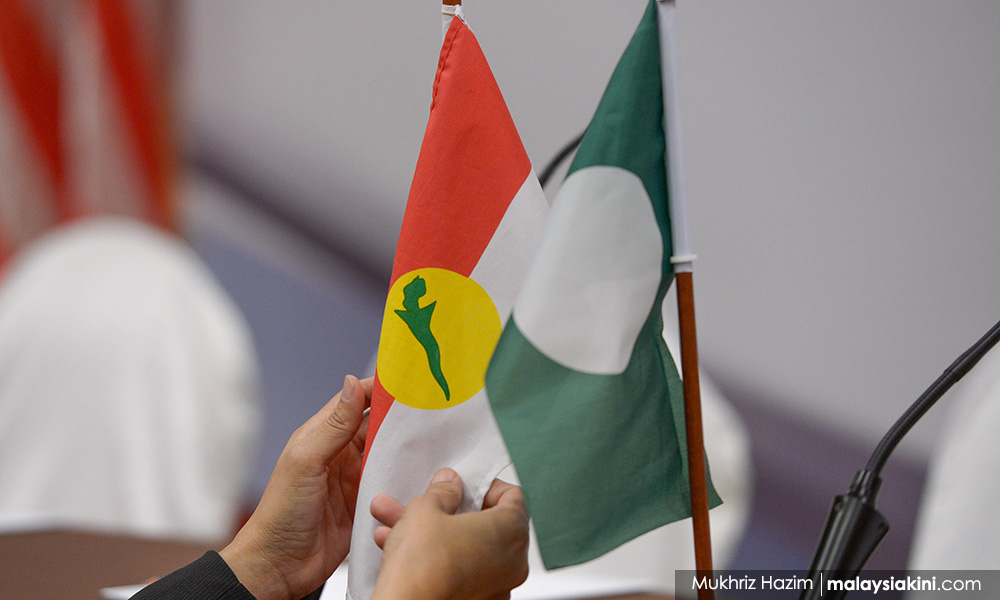 Umno has seen better days when it was equated with the cause of the Malays, but it lost its raison d'etre when, instead of working for the advancement of Malay bumiputra, it served only the interests of Umnoputras and turned Malaysia into a global kleptocracy.
This is why the former Umno president has 42 corruption charges against him, the current Umno president as the 'king of corruption charges' himself faces 87 corruption charges, while the Umno secretary-general is soon beginning his own corruption trial – together with a bevy of other top Umno leaders with their own separate corruption charges.
And yet there is a shameless campaign named 'Malu Apa, Bossku'!
While I was at the Subang Airport on Sunday waiting for my flight, I met a top Umno leader who said that while he agreed with me on the corruption issue, he did not agree with me on other matters.
I mulled over his comments, as he was a minister in Najib's first cabinet from 2009 to 2013.
Although he could claim ignorance about the 1MDB scandal while he was a cabinet member, as it was only in 2015 that the 1MDB scandal became a regular staple of international mass media coverage, Umno had done nothing in the  18 months since GE14 to condemn the scandal, dissociate itself from it and to apologise to the nation for transforming Malaysia into a global kleptocracy.
Had he been in the second Najib cabinet, would he be like Ahmad Husni Hanadzlah who recently told the court that he had not spoken the truth about the 1MDB scandal when he resigned as a minister in June 2016, as he wanted to protect the prime minister's reputation?
Or will he be like Muhyiddin Yassin, who was sacked as deputy prime minister in July 2015 for refusing to toe the line on the 1MDB scandal?
Prime Minister Dr Mahathir Mohamad raised questions over Umno's financial standing after it reportedly sold off its stake in several media companies. Umno has again become rich with media reporting that it is flush with RM2 billion.
'Real-life' Malaysia vs 'social media' Malaysia
Is this linked to the unusually hectic pace of social media activity in the past two months to create the false reality that Malaysia is facing a nation-building crisis with tense race and religious relations, which includes a call to boycott non-bumiputra products?
In the ongoing corruption trial of the former prime minister, we hear the testimony of millions of ringgit spent to dominate social media.
This is unquestionably an issue of public importance, especially with Umno leaders who were formerly government leaders defying royal advice about fake news and hate speech, and being totally reckless about jeopardising national unity in Malaysia.
A former menteri besar even questioned the claim of heightened racial tension in the country, saying the situation on the ground was harmonious where "Malays were not oppressing the Chinese, and the Chinese were not oppressing the Malays or Indians."
He probably did not understand what I meant when I said that the 'real-life' Malaysia is very different from 'social media' Malaysia, which conveys the picture of a country that has never been more polarised in racial and religious terms.
According to the 'social media' Malaysia, the country is teetering on the verge of violent race and religious relations, sitting atop a highly-orchestrated mountain of fake news and hate speech in the last two months to incite interracial and interreligious suspicion, distrust, fear and hate, pitting race against race and religion against religion.
I have said many times that this is a false picture of Malaysia, as instead of interracial and interreligious animosity, distrust, fear and hatred on the ground, whether in Iskandar Puteri or elsewhere in the country, there is only goodwill, understanding, harmony and tolerance among Malaysians, whether Malays, Chinese or Indians.
Who is creating this false picture of 'social media' Malaysia? These are the very people associated with the campaign to boycott non-bumiputra products.
I would advise this former menteri besar, a sexagenarian pretending to be a vicenarian, that Malaysians are not so naïve as to believe his denials, and that he and his associates in Umno and PAS should understand what the Yang di-Pertuan Agong and the sultans of Perak and Selangor have been saying recently on the issues of national unity, fake news and hate speech.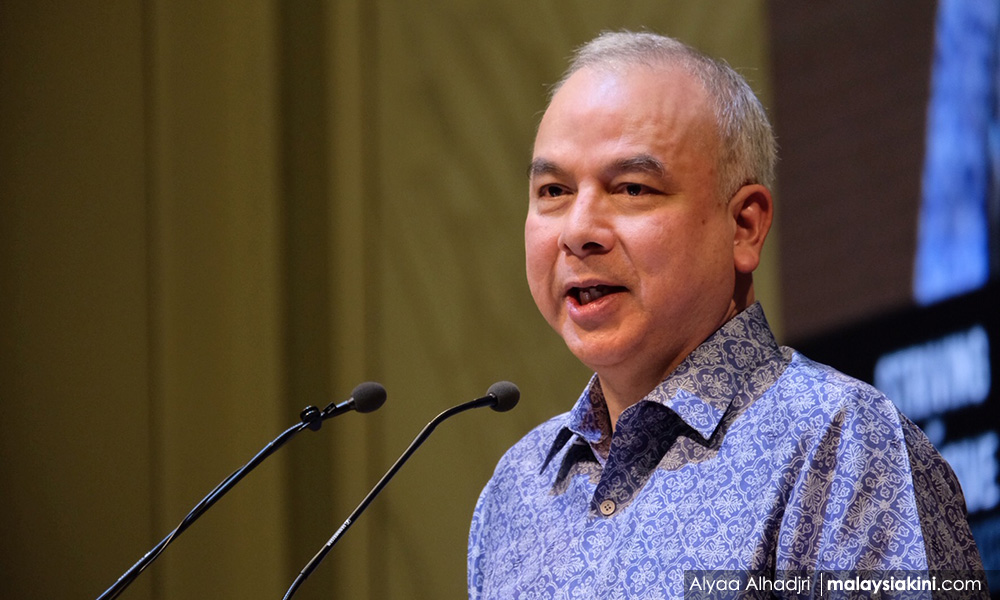 Sultan Nazrin Shah of Perak (photo) said that after 62 years of achieving independence, the act of instilling the feeling of hatred among the races and religions was being committed more often.
He said various provocations, which were extreme in nature, were being made, including disseminating slander through social media and insulting Islam and the various religions in the country, warning that such acts were like setting up time bombs which were waiting for the right time to explode.
Sultan Sharafuddin Idris Shah of Selangor also reminded Malaysians not to easily believe fake and slanderous news on social media that can jeopardise the country's peace and security.
Yang di-Pertuan Agong Sultan Abdullah Sultan Ahmad Shah said Islam encourages and promotes peace and good relationships within society, which should be emphasised among the people to strengthen unity.
He hoped to see the country achieve a higher form of hijrah through the spirit of tolerance and cooperation among people from various races, which is the strength of the country's unity.
Surely, the boycott of non-bumiputra products and the tonnes of fake news and hate speech pumped into social media are totally contradictory to the higher form of hijrah to promote the spirit of tolerance, co-operation and national unity in Malaysia.
Is this former menteri besar listening to the Yang di-Pertuan Agong and the sultans of Perak and Selangor?
---
LIM KIT SIANG is the MP for Iskandar Puteri.
The views expressed here are those of the author/contributor and do not necessarily represent the views of Malaysiakini.