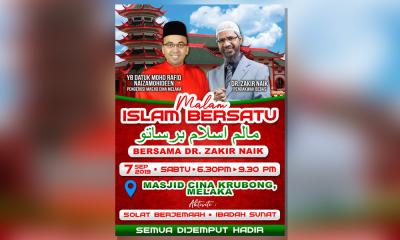 Malacca police greenlight Zakir Naik's appearance
Police have no objections to preacher Dr Zakir Naik's planned appearance at the Masjid Cina in Krubong for a prayer session.
Malacca police chief Raja Shahrom Raja Abdullah said this is because Zakir will not be speaking at the Sept 7 A Night of Islamic Unity event, which will only feature congregational solat berjemaah and ibadah sunat prayers.
"At this moment we have no objections, because the programme does not involve any ceramah. If there was such a speech planned, we would definitely not allow it.
"But the programme is for prayers so we have no objections," he told Malaysiakini today.
This comes after posters advertising the event and bearing the images of Zakir (photo) and Masjid Cina chairperson Mohd Rafiq Naizamohideen were circulated.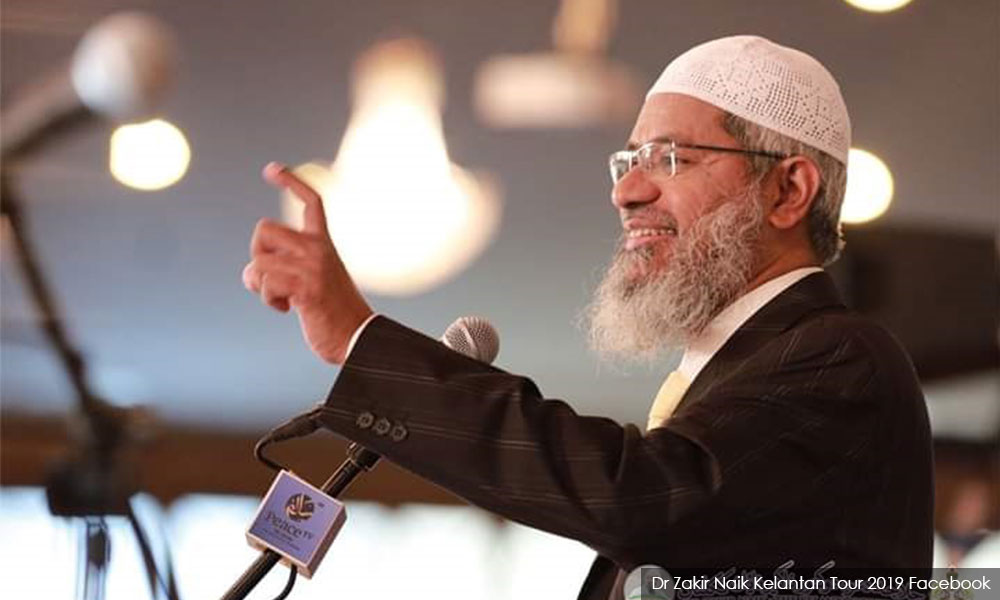 Rafiq is also the Malacca exco for industry, trade and investment, and sits on the Bersatu supreme council.
---
Read more: Kerk calls on Malacca gov't to act on Zakir Naik event
---
Malacca exco Kerk Chee Yee voiced his objection, saying that even if Zakir is not speaking at the event, it would appear to go against the spirit of a decision by Chief Minister Adly Zahari.
Adly said on Aug 19 that the state would not allow Zakir to speak in its territories.
The next day, police imposed a blanket ban on programmes linked to the preacher nationwide, citing security reasons.
Bukit Aman corporate communications head Asmawati Ahmad said at the time that the order was issued to prevent a tense atmosphere from being created.
Malaysiakini is currently seeking a response from Adly on this development.