As a heated debate rages over Muslim preacher Dr Zakir Naik's status as a Malaysian permanent resident, Zaid Ibrahim has emphasised the importance of scientific understanding.
Noting how some have praised the Indian-born televangelist's prowess in comparative religion, the former law minister questioned if this knowledge was essential.
"Do we need this?" he asked in a Twitter posting this afternoon.
"Muslims are better off understanding science so they can show more concern about the poisonous environment, Lynas, the dying fish and dying Orang Asli," he added.
Agreeing with the need for Malay leaders from both sides of the political divide to unite, Zaid, however, said this should be done to treat the "greatest ailment" afflicting Muslims in Malaysia.
Though a lawyer by training, he diagnosed the community as suffering from "mind atrophy."
"Muscle atrophy will debilitate us, mind atrophy will enslave us. Take this seriously," he added.
According to Zaid, the unity of Malay Muslims should be for useful things such as better education, being pro-science, pro-excellence and to combat corruption.
"Don't bash Pakatan Harapan, DAP or liberals. That is a waste of time," added the DAP member.
Zakir's permanent resident status is now under threat following his remarks about Indian and Chinese Malaysians during a recent ceramah in Kelantan.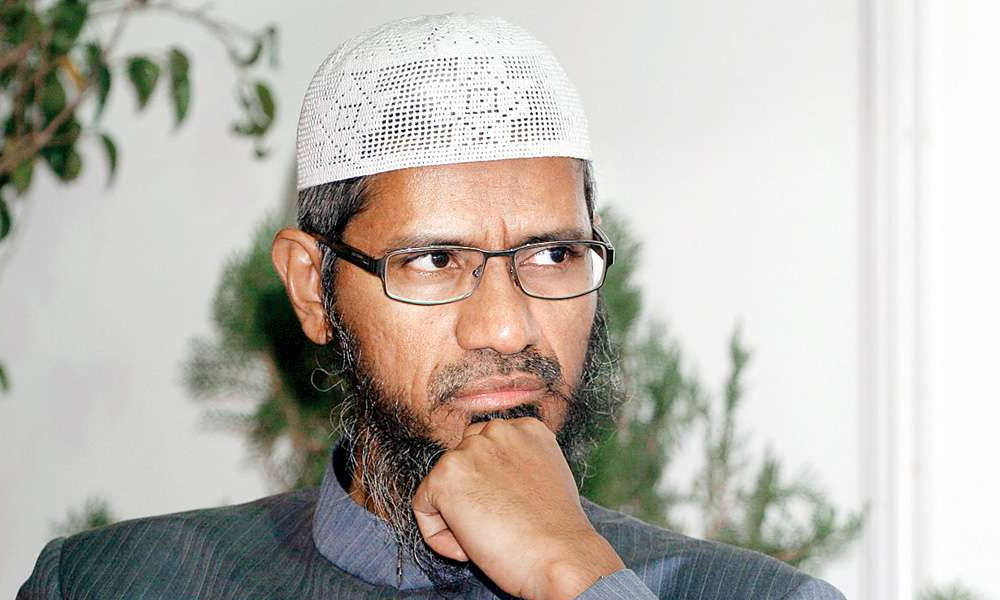 Prime Minister Dr Mahathir had accused the preacher of crossing the line with his statements, which are now the subject of police investigations.
Mahathir also said his permanent resident status hinges on the outcome of the investigations.
Following a marathon questioning session at Bukit Aman exceeding 10 hours, Zakir (above), yesterday, apologised for the hurt caused by his remarks.
The preacher said he was not a racist and claimed that his remarks were "used selectively with fabrications added to them."
Zakir is wanted by Indian authorities for allegations of money laundering, which the preacher claims are fabricated and the Interpol's refusal to issue a red notice against him is proof of this.