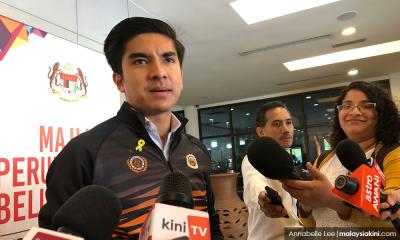 Saddiq: Better to work in bike-sharing than becoming 'mat rempit'
Allowing motorcyclists to earn an income through ridesharing is a far better alternative to them engaging in illegal racing and becoming 'mat rempit', believes Syed Saddiq Syed Abdul Rahman.
Explaining his push for motorcycle ridesharing in Malaysia, the youth and sports minister said this would create jobs for youths and enable them to upskill themselves and afford higher education.
"The point is there are hundreds of thousands of young people on motorbikes. I'd prefer for them to get a job so that they can upskill and reskill themselves.
"So (that) in the long run, (they can) get the capital to invest in their education and their future," he told reporters after officiating the 2019/2020 Malaysian Youth Council meeting in Cheras this morning.
"(This is better) than them ending up being 'mat rempit' on the streets or for them to be unemployed.
"My part is to provide job creation for young people, especially for young motorcyclists who are predominantly living outside Kuala Lumpur and might be unemployed. We need to help them," he added.
---
Read more: Bike-sharing will be studied if Saddiq convinces cabinet - Loke
---
Syed Saddiq also predicted that such services will help "micro-entrepreneurs" like food stalls distribute their goods to a wider market.
Yesterday, the minister announced on Twitter that he had brought Gojek founder Nadiem Makarim to meet with Prime Minister Dr Mahathir Mohamad and Transport Minister Anthony Loke.
The Indonesian company is considering venturing into Malaysia with its car-sharing services.
Loke previously expressed reservations about the safety of motorcycle ridesharing in the country, given the number of accidents involving motorcyclists.
The previous BN government had also clamped down on initiatives like Dego Ride for the same reasons.
Last-mile connectivity
Pressed on these safety concerns, Syed Saddiq said more discussions about the move will be held at tomorrow's cabinet meeting.
He said most motorcycle accidents happened along highways during long-distance travel, not short-distance trips where such ridesharing services are commonly used.
He further predicted that motorcycle ridesharing would help with last-mile connectivity and encourage more people to utilise public transport.
"The vast majority of road accidents are distant transportation, like if it's interstate... where you have to go through a highway.
"But the vast majority of those who will end up using person-to-person motorcycle transport are none other than those who want to access public transport, therefore making public transport more efficient," he said.
However, Syed Saddiq said he would leave the decision to the transport minister.
Breaking ridesharing monopoly
Bringing in more ridesharing players, whether foreign or homegrown, will also help break existing monopolies in the industry, the minister said.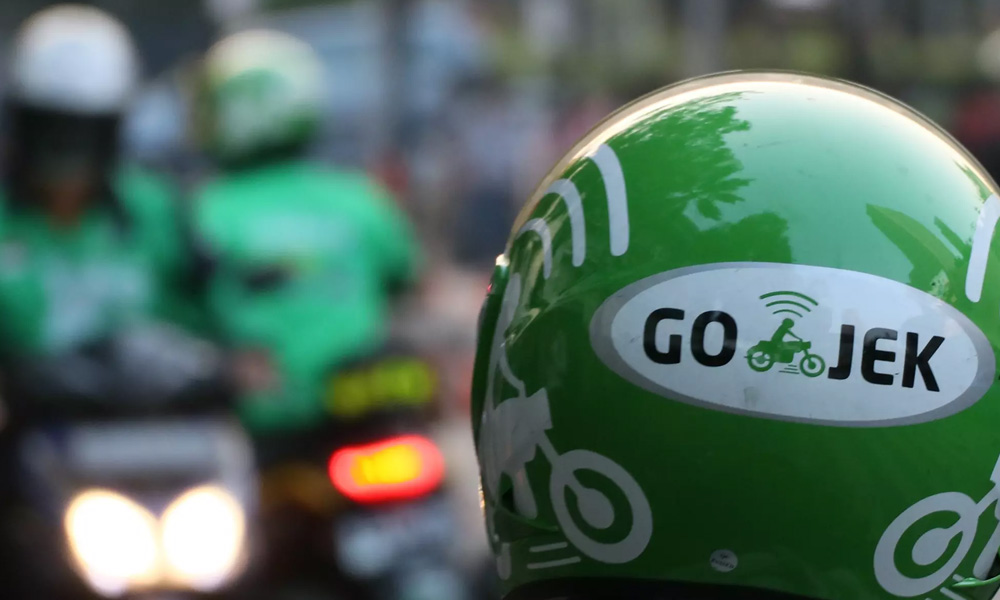 "This is not just for Gojek. We forget that we have one of the most talented Malaysians who ran Dego Ride before (this) in Johor, which employed thousands of young motorists... unfortunately when the previous government clamped down on it, the business went off.
"Moving forward, we need to ensure that the same high (level of) digital competition. The digital war which is happening in Indonesia and Thailand can also happen in Malaysia.
"We can't allow for any ride-hailing company to have almost a monopoly. We need to open up the market and allow competition and ensure all digital entrepreneurs and enterprises benefit," he said.
On a separate matter, Syed Saddiq declined to comment on his cabinet and Bersatu colleague Mohd Redzuan Yusof's recent comment that the Malays needed to rise up and defend their culture against "racists."
"I want to focus on ensuring job creation happens and more young people get employed, that will be my focus," he said.