Cops detain suspect over tweet linking Orang Asli to death of Nora Anne
Police have detained a suspect in a probe against a Twitter user who claimed that Irish teenager Nora Anne Quoirin was raped and murdered by Orang Asli.
According to a report in The Star, Negeri Sembilan police chief Mohamad Mat Yusop confirmed that a man, aged 29, was detained at the Seremban district police station when he came to have his statement recorded.
"We arrested him at around 7pm Thursday (Aug 15). The case will be handed over to the federal police in Bukit Aman for further investigations," he said.
Mohamad had yesterday described the tweet by one Zikri Armstrong as slander.
According to the tweet, the police would not be able to track down Nora Anne's "killer".
"Perogol Nora Anne adalah orang asli (The person who raped Nora Anne is Orang Asli). Police will never find the killer cuz (because) most Orang Asli still don't have IC or any sort of citizen data. Bet me," read the tweet.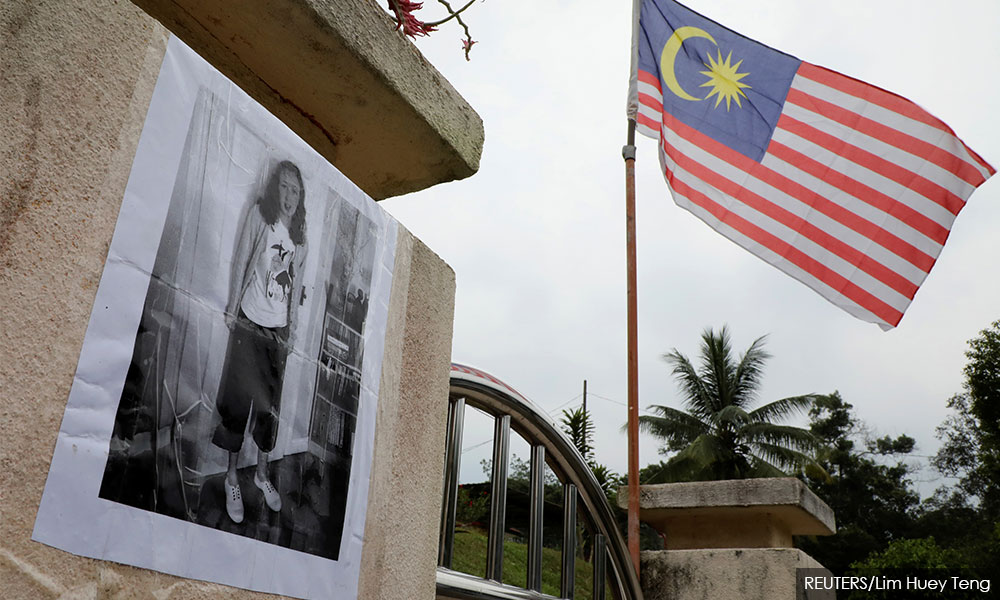 Nora Anne, 15, went missing on Aug 4 from a forest resort in Pantai, Seremban, which is located close to an Orang Asli settlement.
Her remains were discovered on Tuesday some 2.5km from the resort.
Mohamad also told a press conference yesterday that there is no element of foul play suspected in the case.
Revealing the findings of the post-mortem, he said the cause of death was gastrointestinal bleeding due to duodenal ulcer complicated by perforation.
Mohamad also said there were no signs of rape.
"There were no signs of rape. The bruises on her legs do not indicate foul play. There is no suspicion of foul play," he said.