Criticism levelled at the government over a host of hot button issues were "constructive" and made with Malaysia's best interest at heart, said DAP's Sungai Pelek assemblyperson Ronnie Liu (above).
Hence, he said there was no need for the sarcasm directed at him and DAP's Klang MP Charles Santiago by Prime Minister Dr Mahathir Mohamad yesterday.
"It's interesting that Mahathir felt the need to take a sarcastic swipe at myself and Charles Santiago, saying that he should talk to us before he makes a statement about certain issues.
"I don't think there is any necessity for him to be sarcastic. After all, our criticisms are constructive and made because we want a better Malaysia, in line with what the electorate wants and expects," Liu, who is also a Selangor DAP committee member, said in a statement.
Liu called on the premier and the Pakatan Harapan-led government to instead U-turn on "unpopular" policies, including on Lynas' operations, Islamic preacher Zakir Naik, third national car, khat (Jawi calligraphy), matriculation quota and the unrepealed Sedition Act.
"Right now, many of them (the people) are saying with increasing regularity - This is not what we voted for.
"I hope Mahathir realises that people on the ground are saying things like … The people voted for change, not for BN-like policies," Liu's statement read.
"So, I hope Dr M will do the right thing and make a U-turn on policies that are unpopular and in contradiction with what Pakatan Harapan supporters want."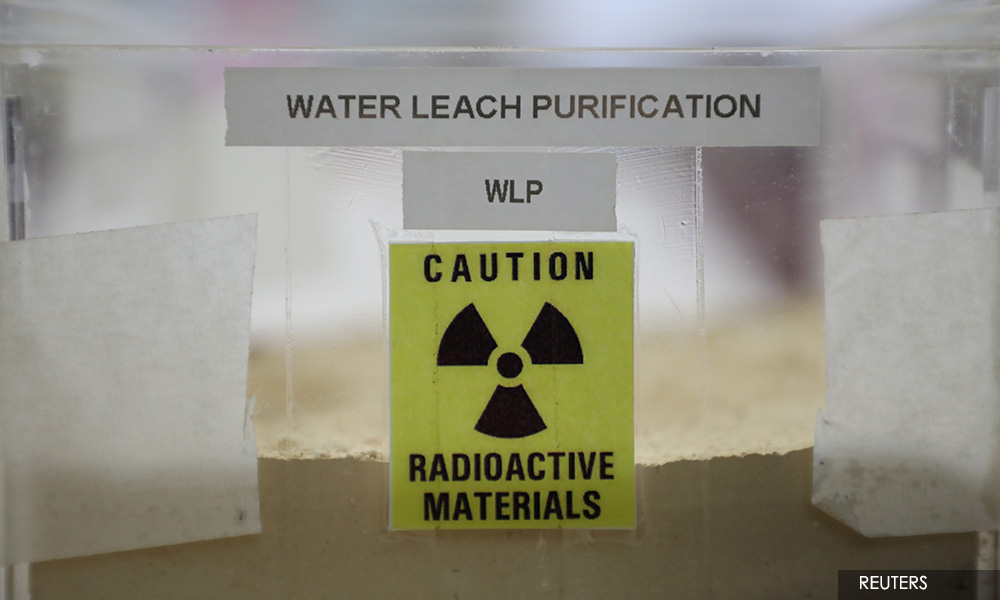 Liu had yesterday commented that closing down the Lynas rare earth processing plant in Pahang would not spook away investors.
Santiago, meanwhile, had expressed concern over the seeming "troubling frequency" with which Mahathir was making unilateral decisions on important issues.
This prompted Mahathir to take a sarcastic swipe at the duo, saying that perhaps he should have consulted them prior to making a decision.
He went on to deem Santiago his "equal", saying: "In future, when I make a decision, I can ask Santiago whether he agrees or not."
DAP has of late been caught up in controversy surrounding varying government decisions, the latest being the inclusion of lessons on khat (Jawi calligraphy) in primary-level vernacular schools.
Party ministers are expected to bring a host of issues to the cabinet meeting tomorrow.